You are here
Squire
The Squire is a Unique Lecture Theatre in Basingstoke able to Accommodate up to 240 Delegates.
It features a 3.5m screen, a high definition projector, stage lighting, and the ability to host live link events.
Live Link Streaming
Events in the presentation theatre can be linked via high-speed fibre connection to and from hospital operating theatres, allowing us to deliver complex events such as live video link from the hospital; providing the ability for additional delegates to participate. The main auditorium can broadcast content to other parts of the building via our comms room, keeping satellite rooms and refreshment areas up-to-date on content.
Presentation Capture System
Live video and audio recordings can be another way to post content online and continue interactions after the event. For capturing those great speeches and presentations we now offer recording & broadcasting through a Black Magic Capture System. This allows two or more 1080p cameras to record directly to a hard drive. Added to our fibre broadband capacity we can also provide live streaming for external viewing of the event.
Microphones
The Squire Theatre features a four-person panel desk that is perfect for Q&A sessions, aided by comprehensive audio coverage; which include a fixed podium, hand held and lapel microphones.
Projector and Screen
The Squire has a UHD 4K projector which delivers a brighter, sharper detailed image. These are supplied by Full HDMI (and VGA) connectivity through the latest Crestron Max Computer system, allowing multiple laptop connections across the panel desk and podium.
With the installation of a 'catwalk' it is also an excellent showcase and exhibition area.  
The Squire Lecture Theatre can also be split into two separate rooms (Upper & Lower Squire), which offers additional break-out space, or you can have two presentations running alongside each other.
For more information about The Squire theatre, or to discuss hire rates, please contact us today.
WiFi available in every room.
View Floorplans & Layouts
Capacities
Roll over the options below to view different room layouts:
Dimensions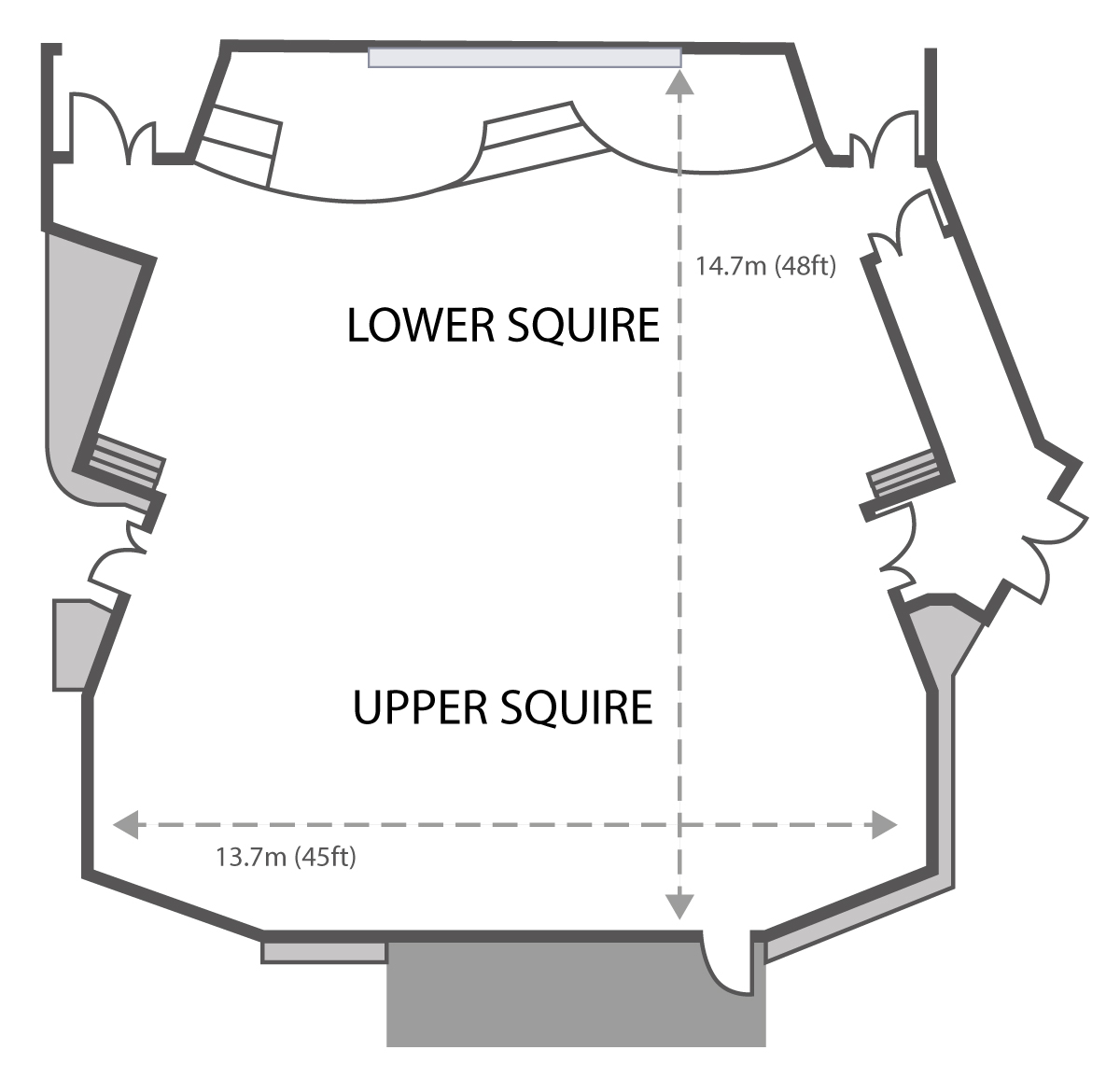 Cabaret (50)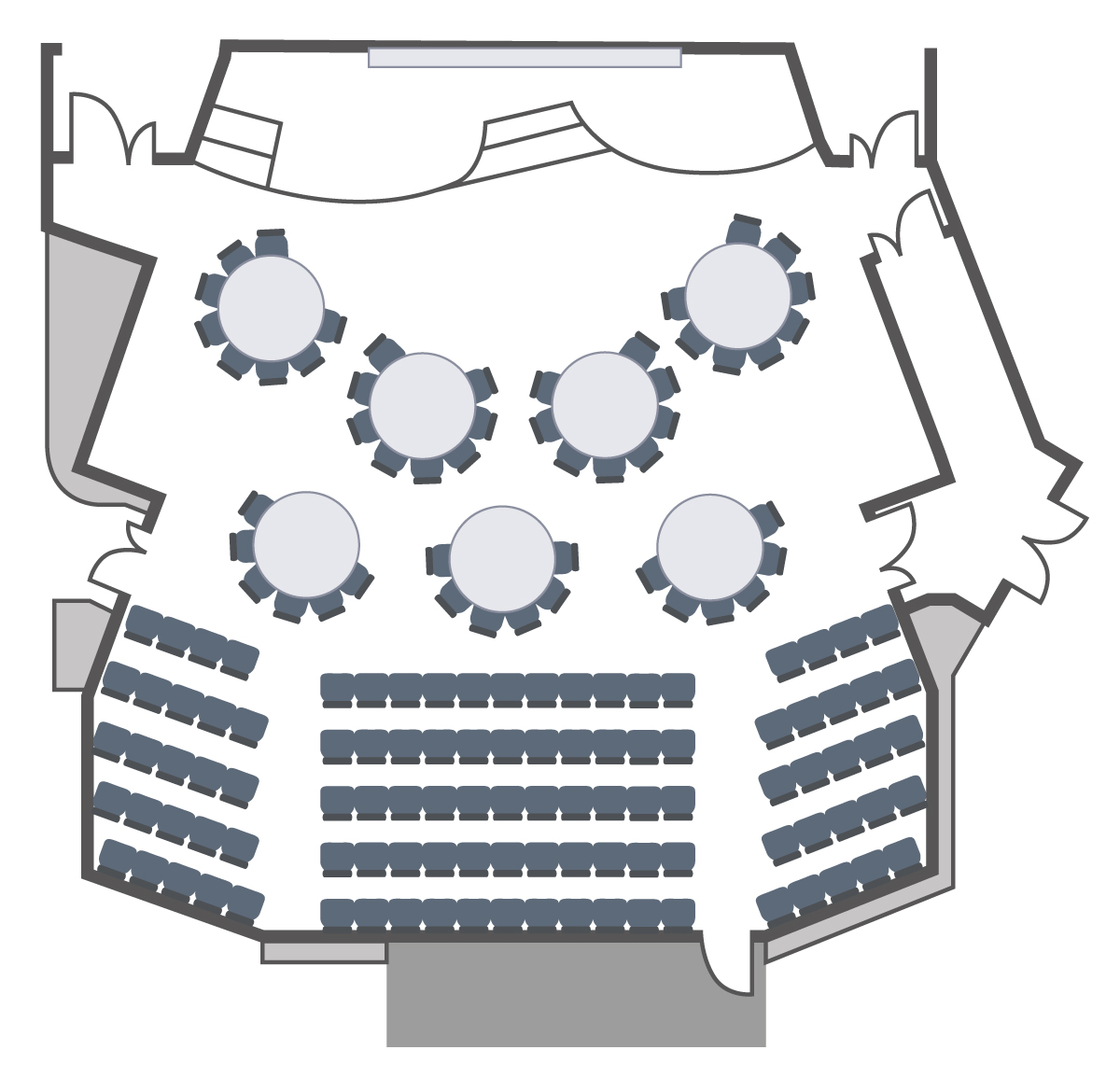 Theatre (200+)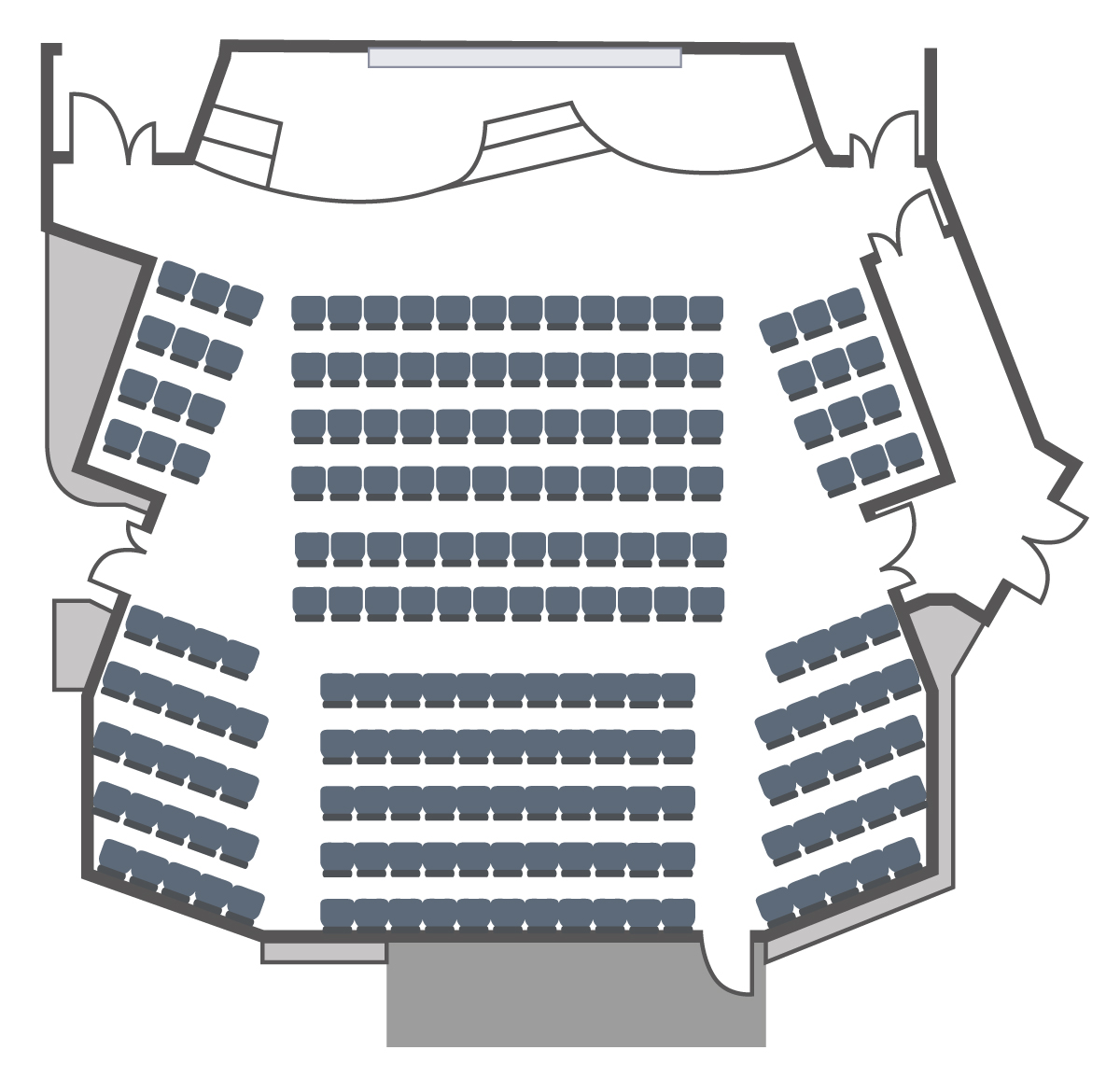 Floorplans not to scale. Room layouts for illustration purposes only
Our rooms: