You are here
Pavilion
The Pavilion is the largest single room (Dining up to 150)
With many sound and lighting options, heating and air conditioning with 80% windowed walls with black out blinds.
A truly versatile space for all conferences, meetings, dinners, informal receptions and parties of all types. Great for theming abutting the patio area for fine weather pre-dinner drinks, barbecues and hog roasts. In the Winter the Caspian Andaman joins on with two double doors – great for 'sitting out', Buffets and Bars.
Screen
The room is equipped with a 103" Plasma TV with both HDMI and VGA connections. The room is also equiped with a 3-way video matrix at the back of the room to allow multiple video inputs to the TV. 
 Speakers
The room is fitted with JBL Speakers (one in each corner), a HP laptop with Spotify that can be used for background music for your event or dining experience, a rack mounted CD player and a 12 track Allen & Heath audio mixer for extra audio sources.
Microphones
The room is fitted with a wireless Sennheiser microphone system; with a choice of up to 2x handheld and 2x lapel wireless microphones.
Pavilion Link
Our Squire Theatre has recently had it's connection to the Pavilion completed and now we are able to stream presentations and audio to the 103" plasma TV in the Pavilion; useful when using the Pavilion for sponsors or exhibitors etc. 
Coloured LED Lighting
The ceiling has a lighting rig with multi-colour LED lights that we can change to a variety of colours.
A lectern and stage are available for the room and both audio and video can be sent to the speakers and 103" plasma screen for presentations. 
View Floorplans & Layouts
Capacities
Roll over the options below to view different room layouts:
Dimensions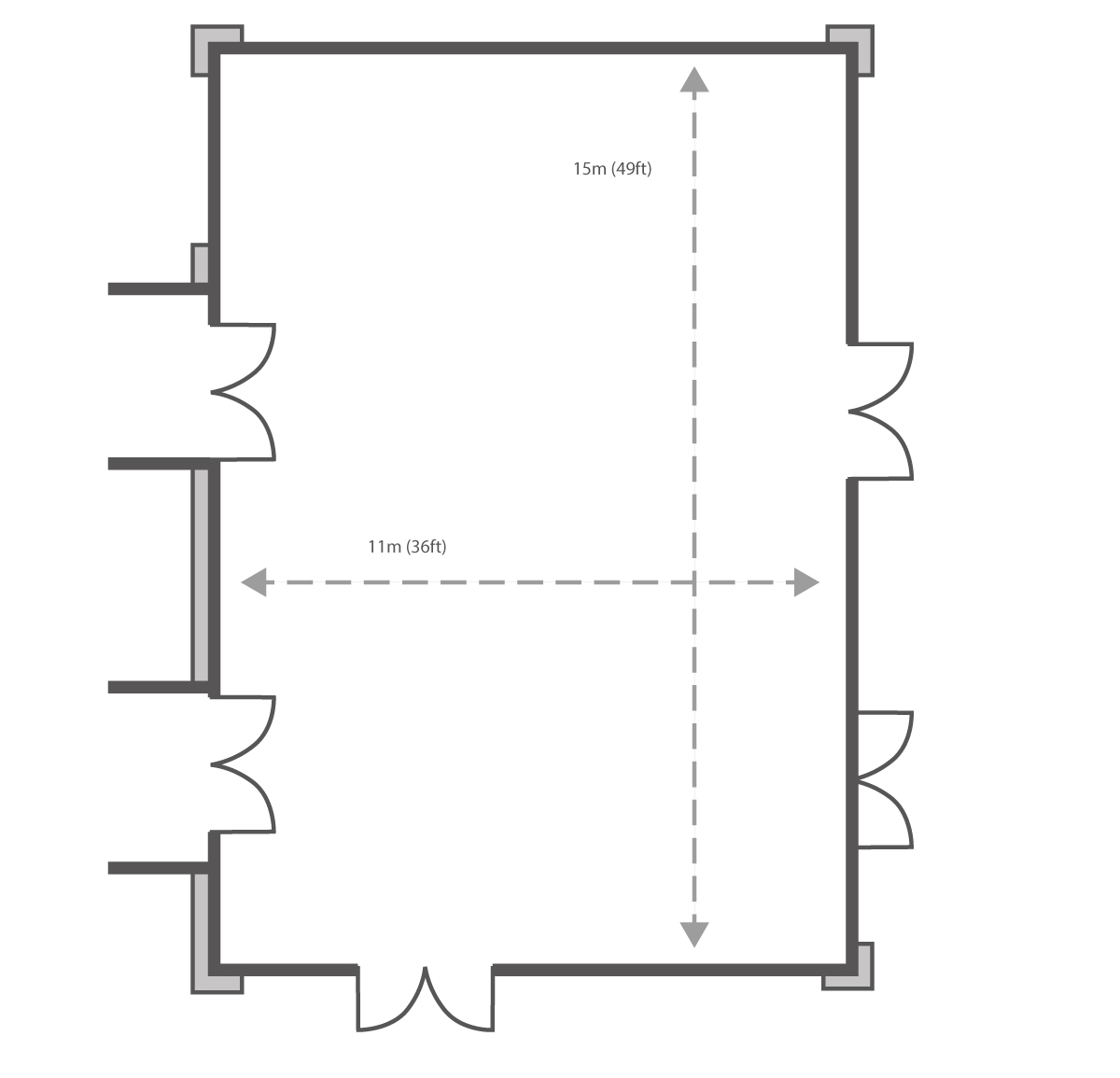 Cabaret (96)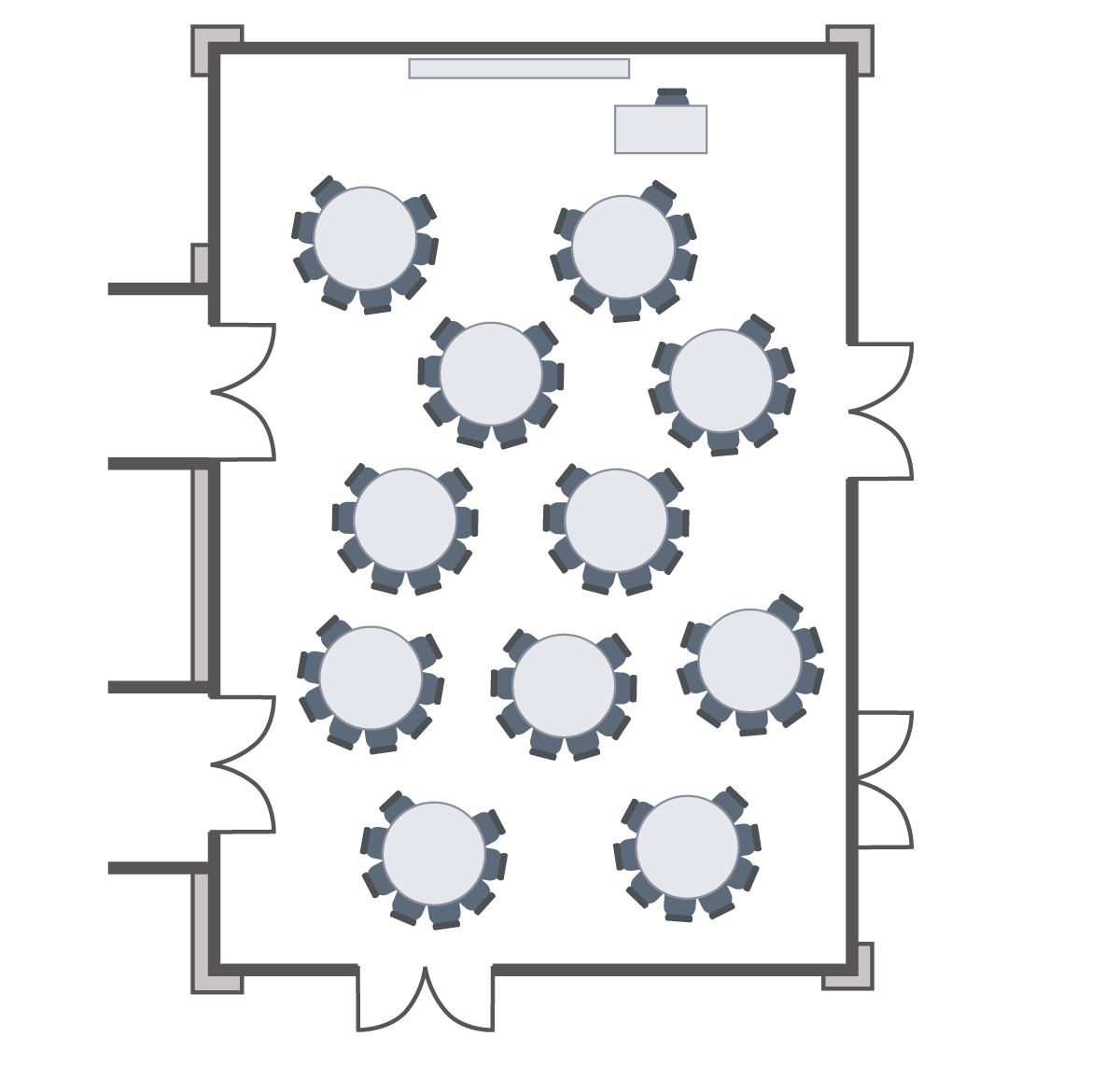 Classroom (70)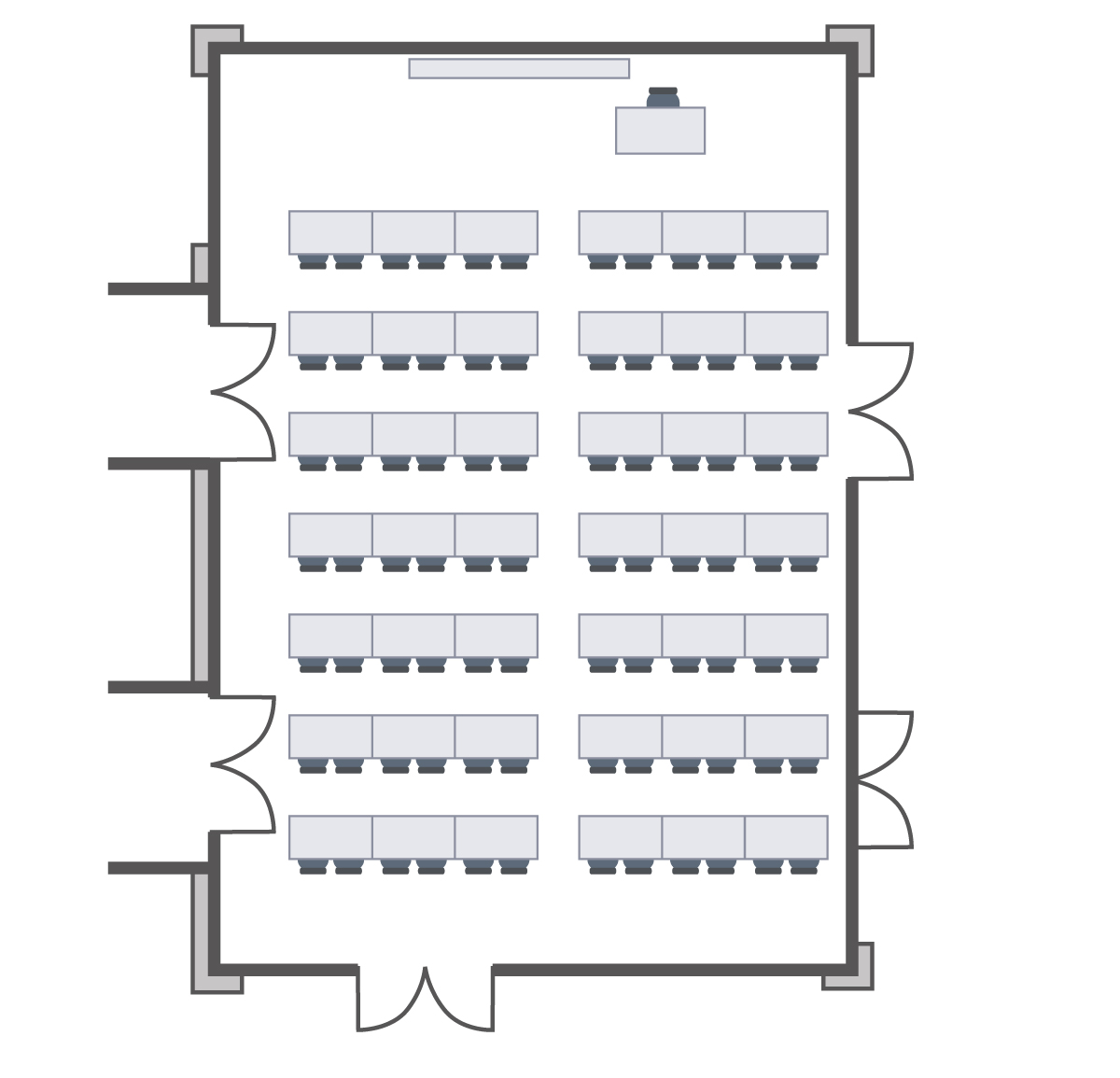 Dining (140)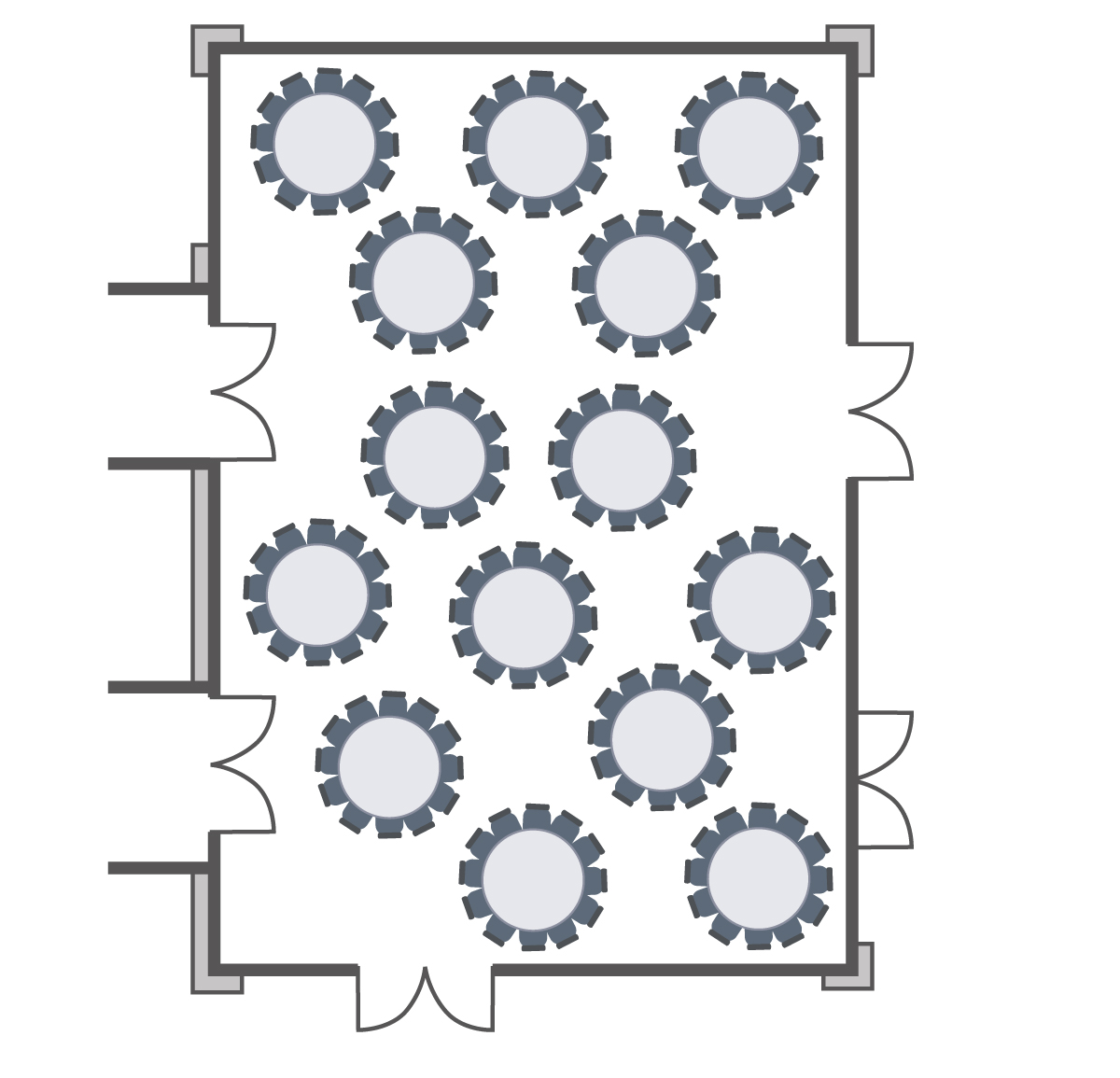 Hollow Square (40+)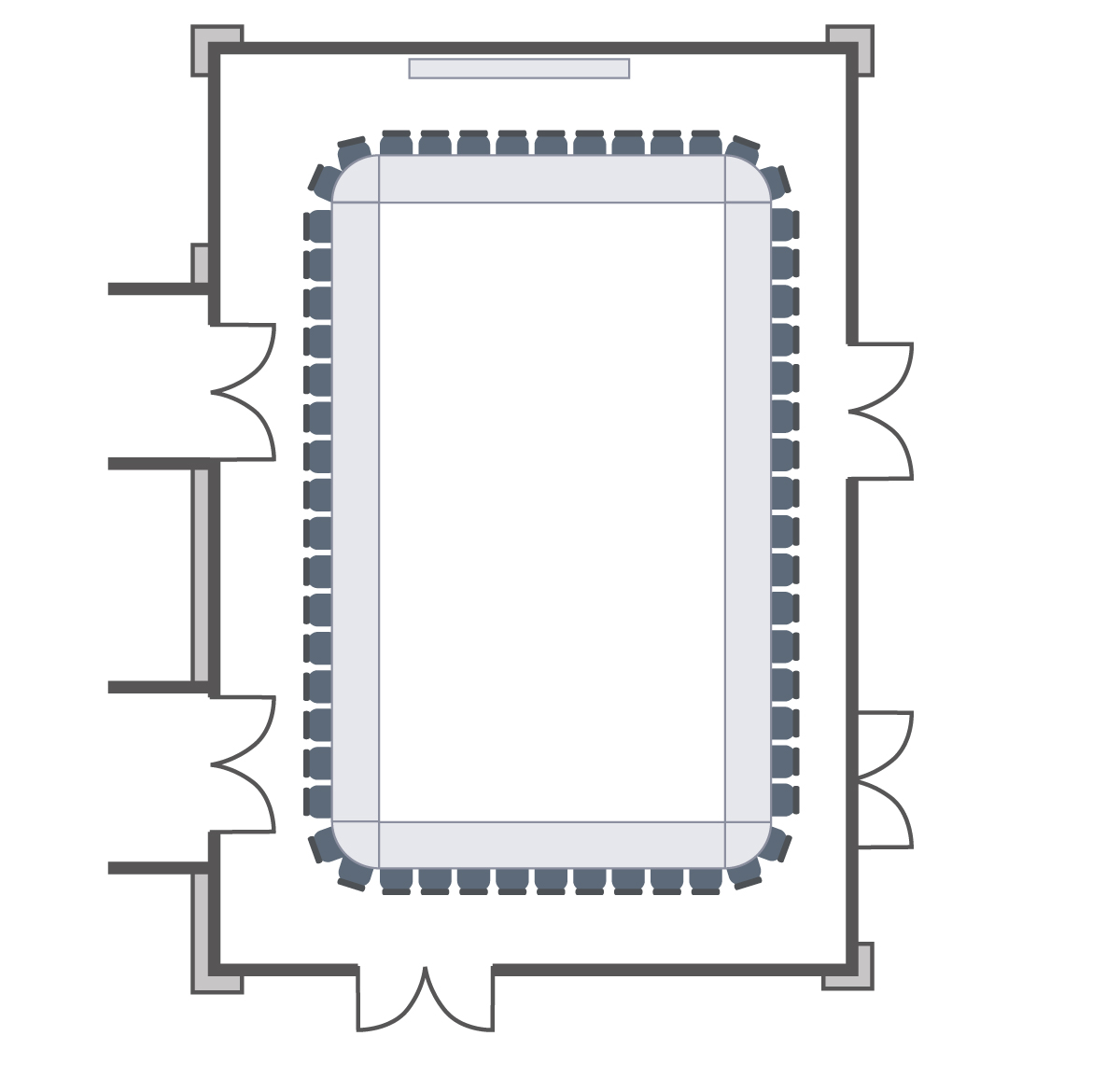 Semi-Circle (70+)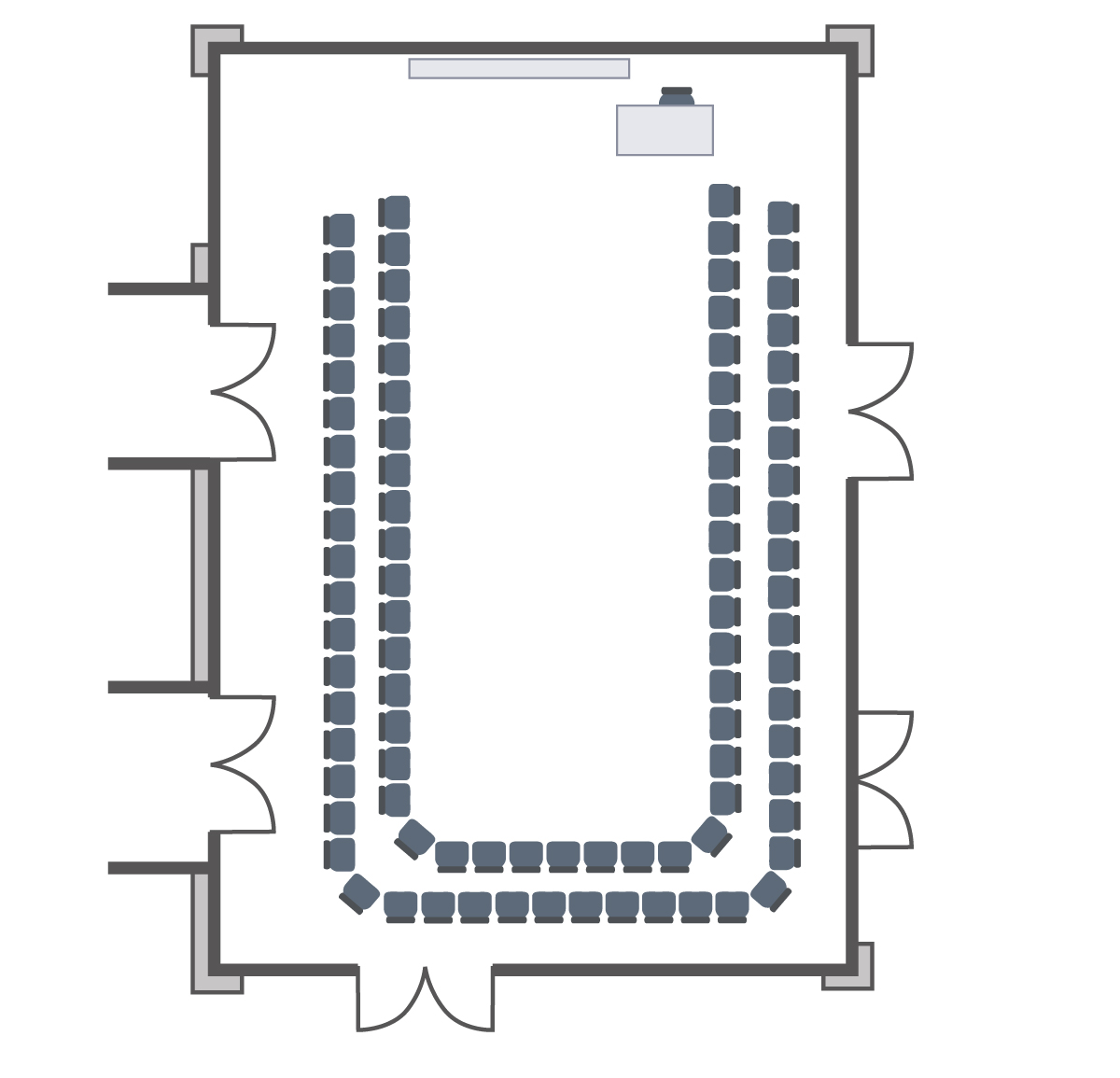 Theatre (150)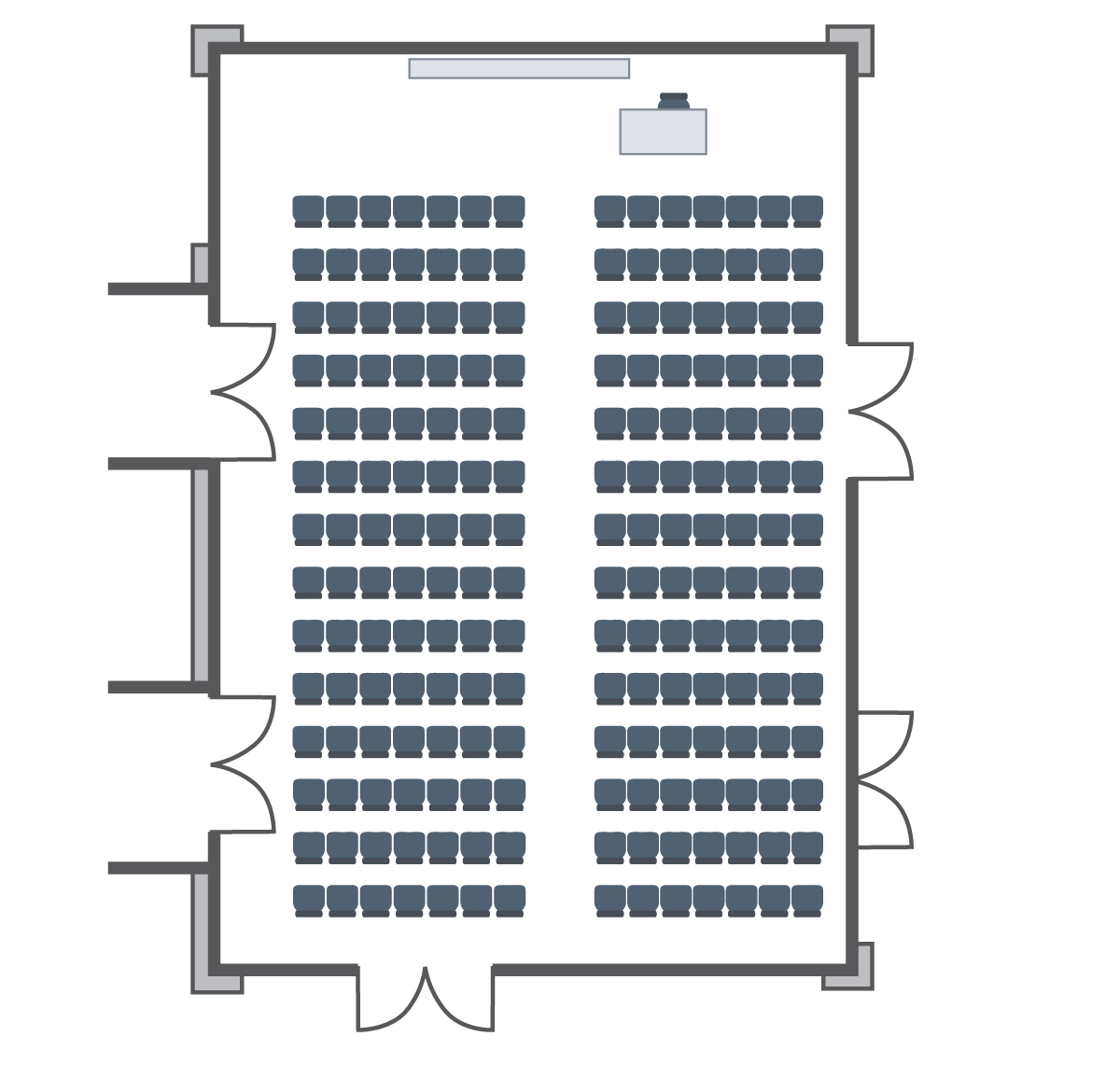 U-Shape (35+)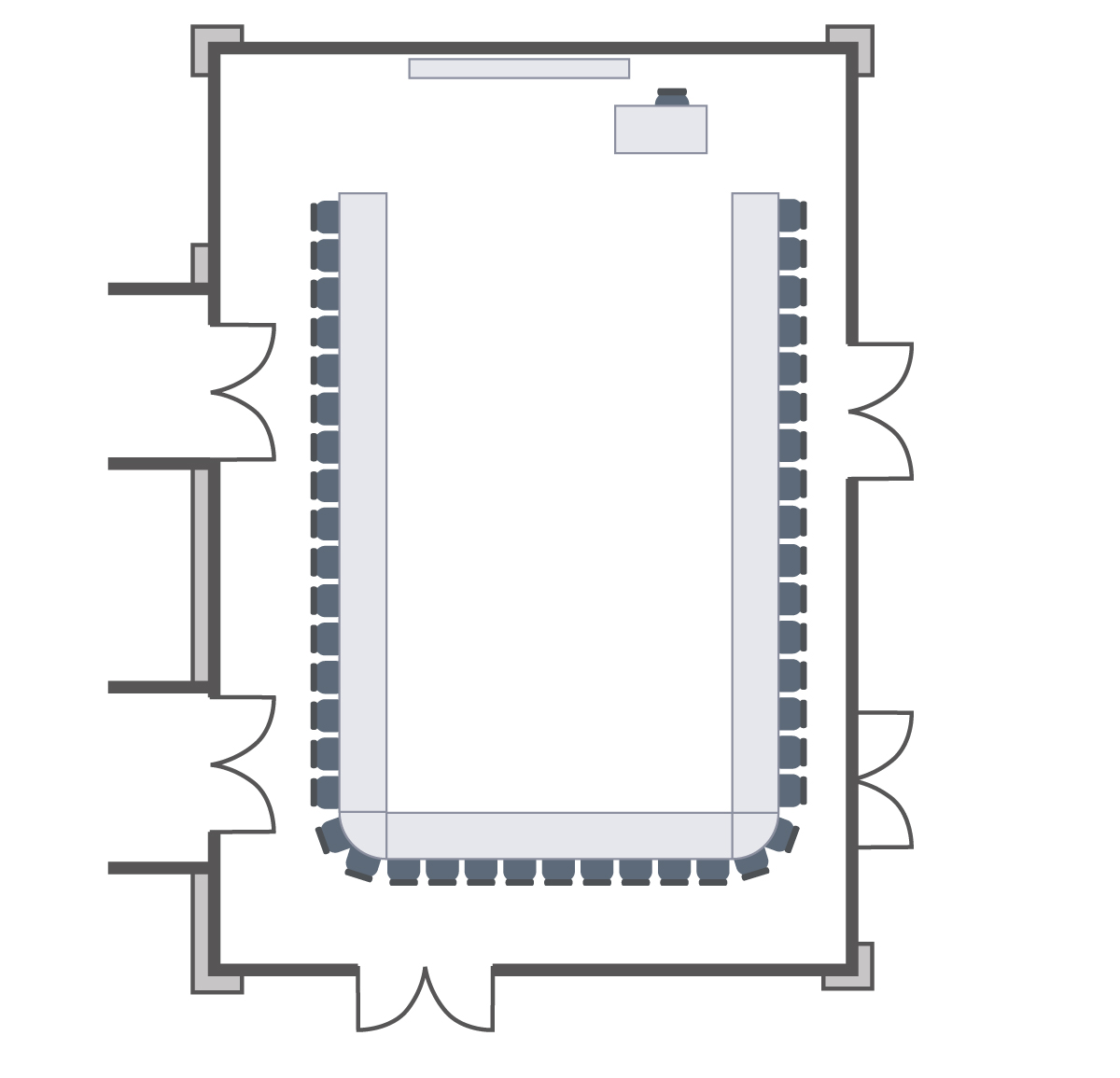 Floorplans not to scale. Room layouts for illustration purposes only
Our rooms:
Catering & Hospitality
We are delighted to enclose a few suggested menus which are just an indication of our repertoire.
We can ensure you get the right menu served in the right style, working within a budget but always exceeding your expectations.
We can also advise and supply additional requirements such as themed events, music, balloons, flowers, stationery, entertainment and fun.
If you supply the guests, we'll do the rest!