You are here
Caspian
The Caspian has its own inbuilt data projector and electronic screen with ample electric ports for laptops
It can hold 50 theatre style, 16 boardroom, 28 cabaret, 24 U shape and 30 hollow square for the smaller meetings, seminars and presentations.
Equipment
The room is equipped with a Sony projector and 2x projector screens for flexibility in viewing direction, a 3-way video matrix to allow mutiple video inputs to the projector, audio is provided via a 12-track Yamaha audio mixer, QSC audio amplifier and speakers and a wireless Sennheiser microphone system; with a choice of up to 2x handheld and 2x lapel wireless microphones.
- Speakers available in room.
- WiFi available in room.
- Multiple plug sockets available in room and extention leads can also be provided.
View Floorplans & Layouts
Capacities
Roll over the options below to view different room layouts:
Dimensions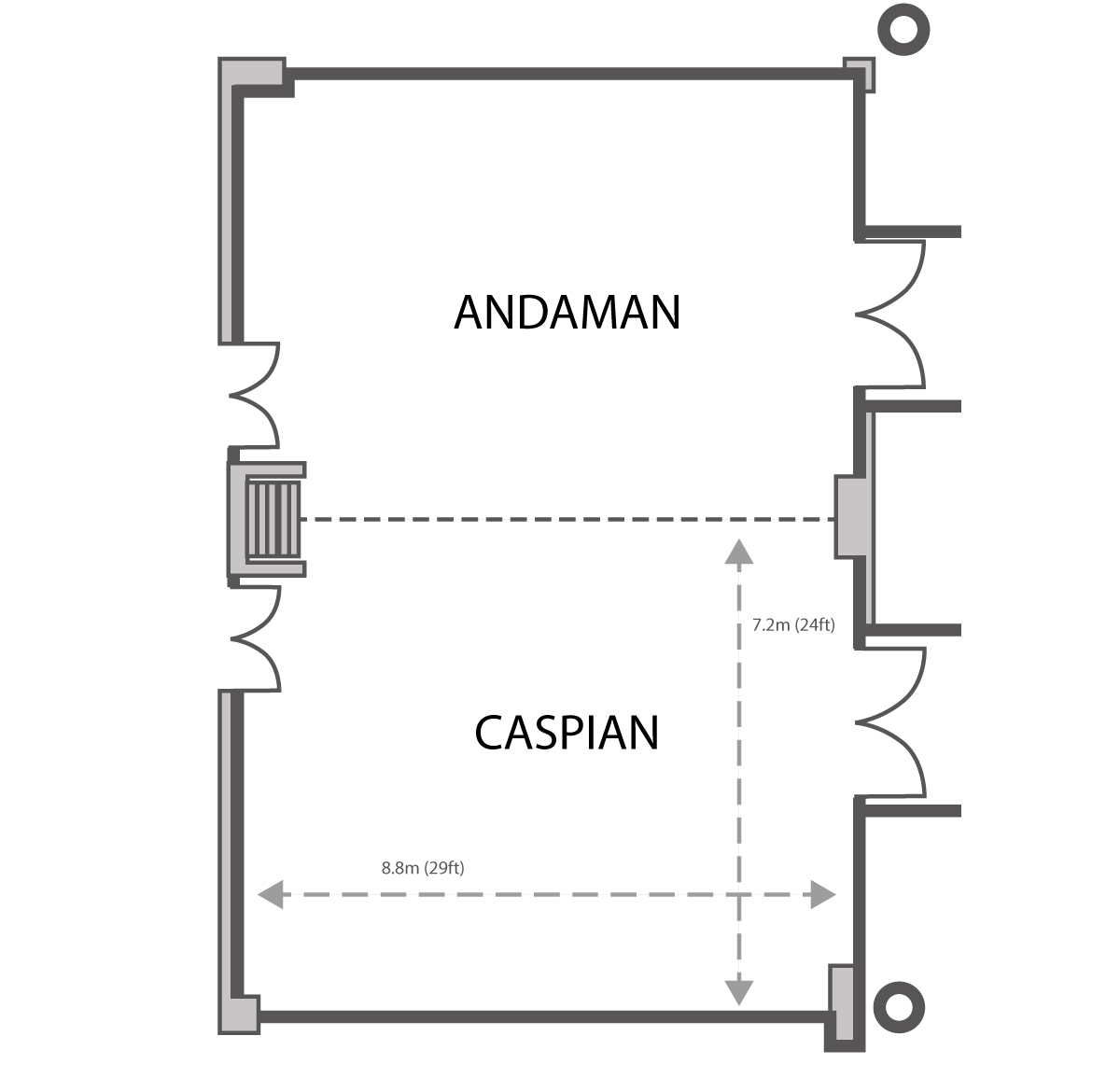 Boardroom (16)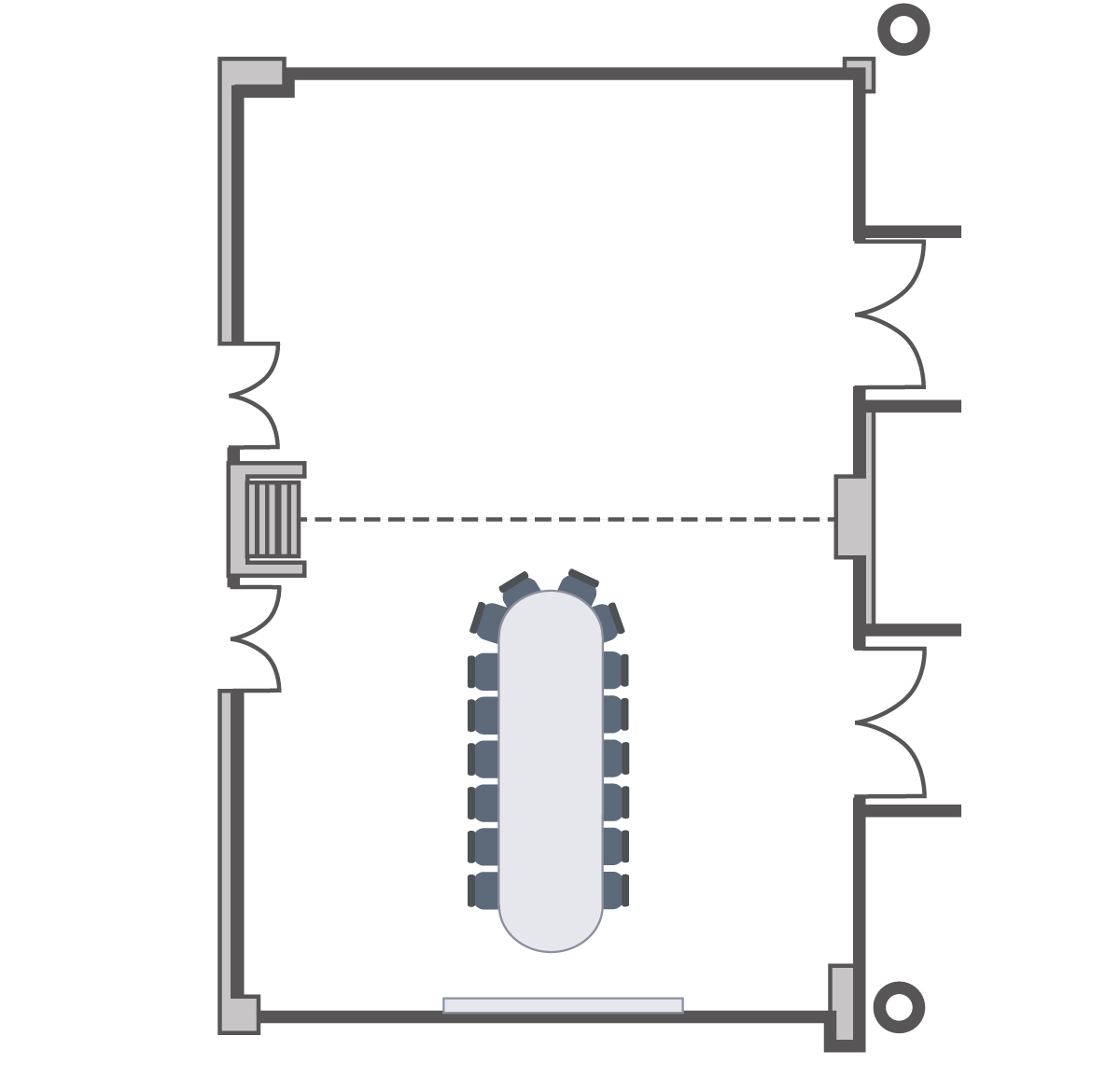 Cabaret (28)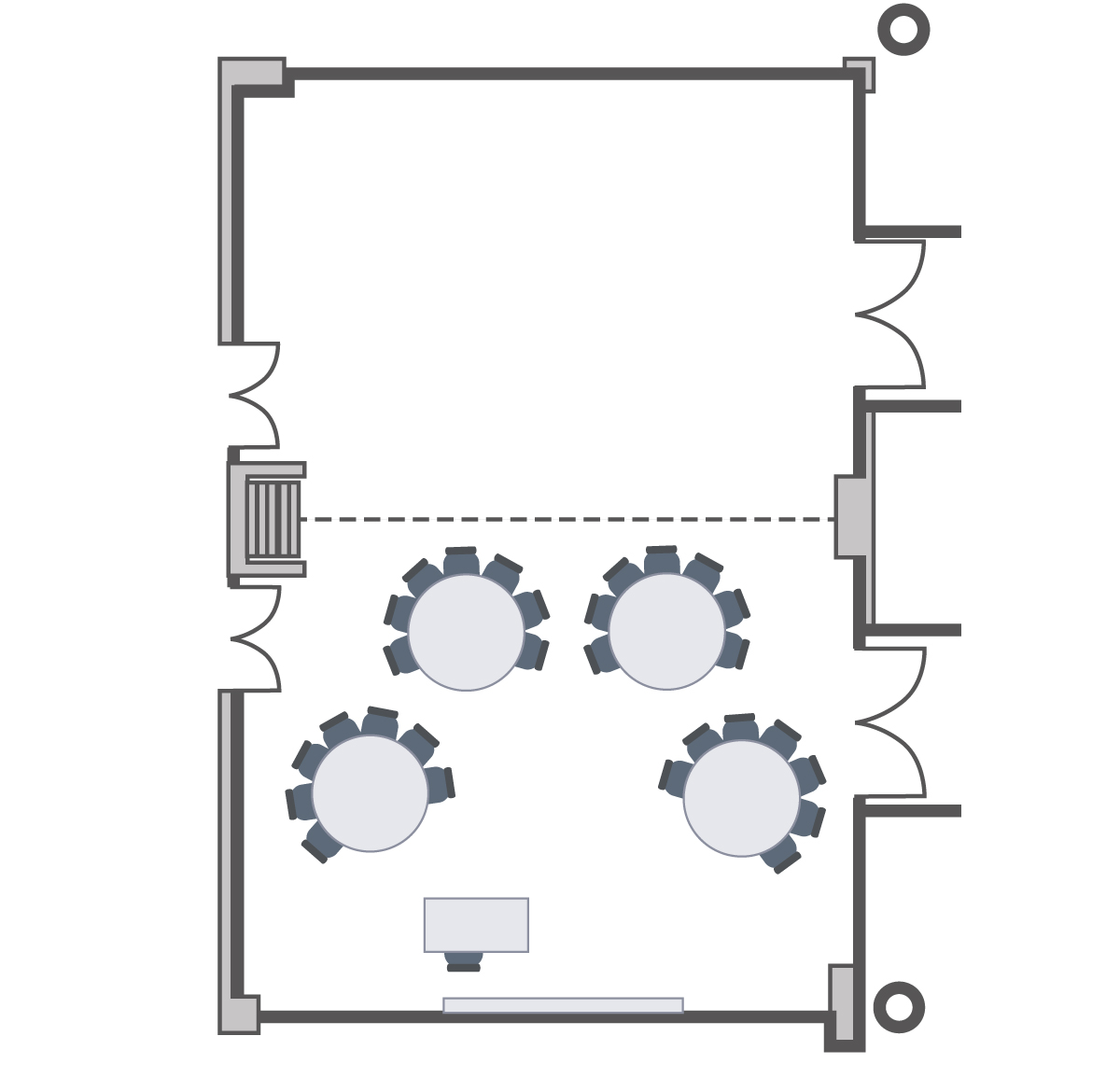 Classroom (20)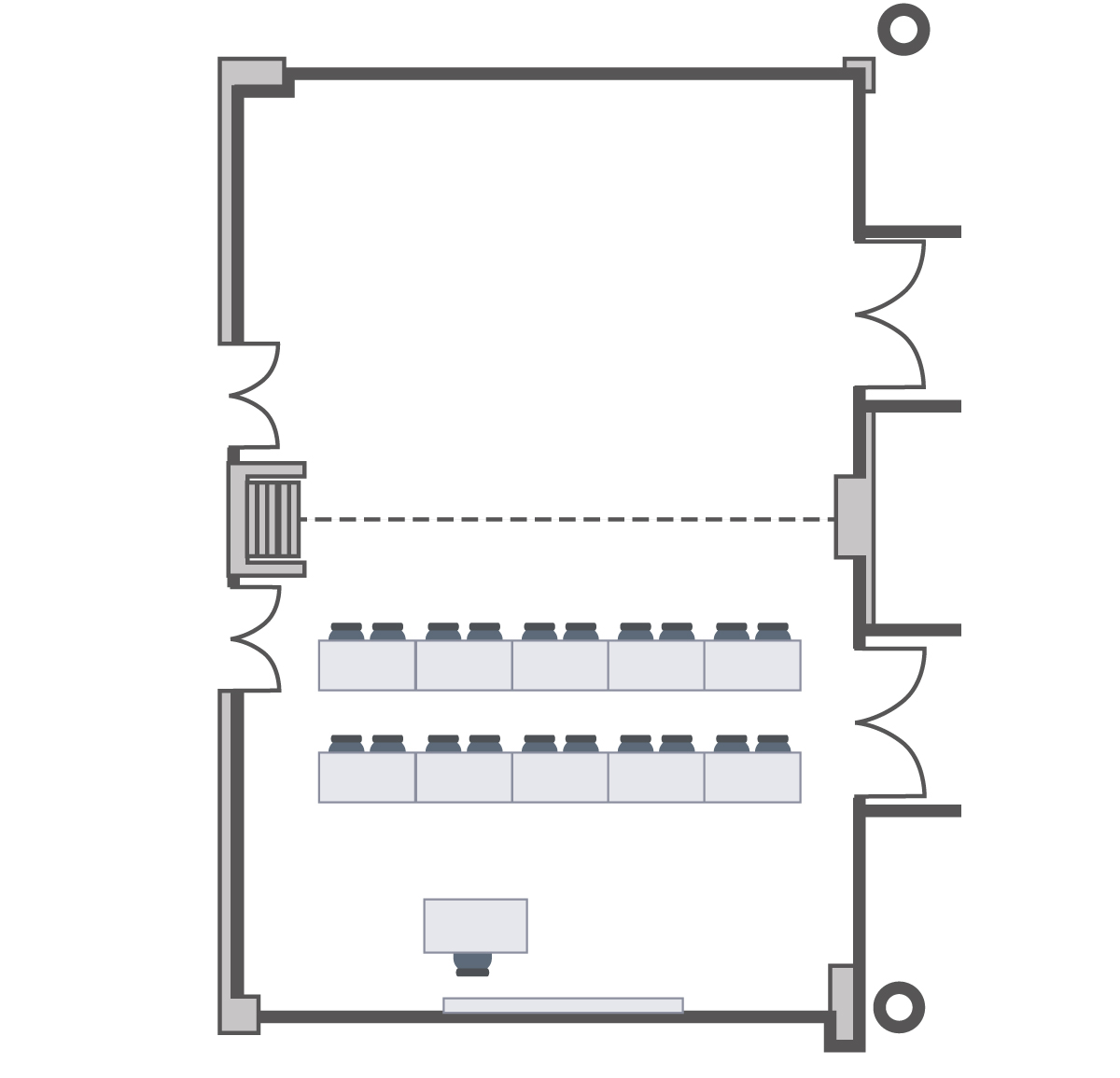 Dining (40)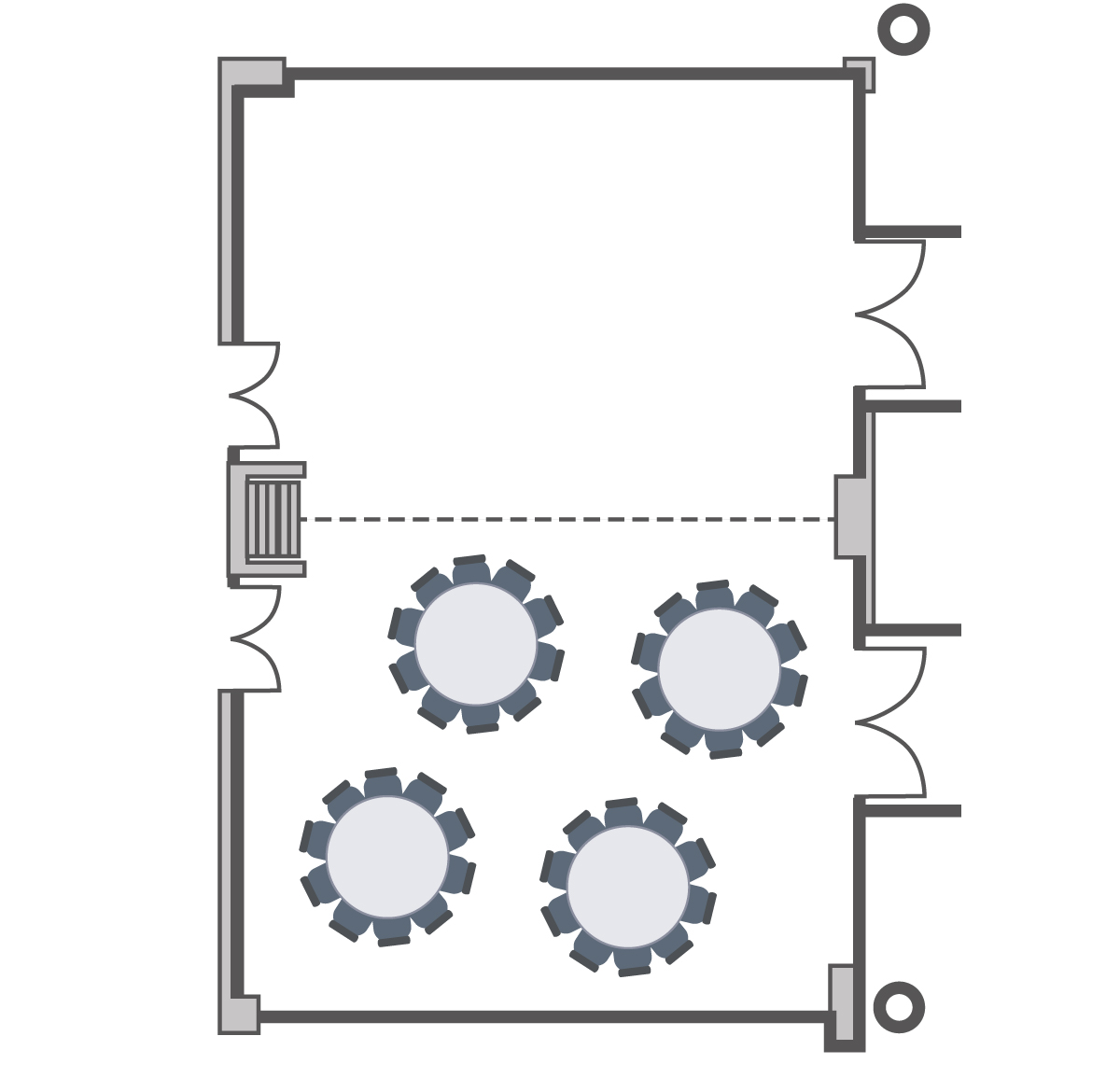 Hollow Square (24-30)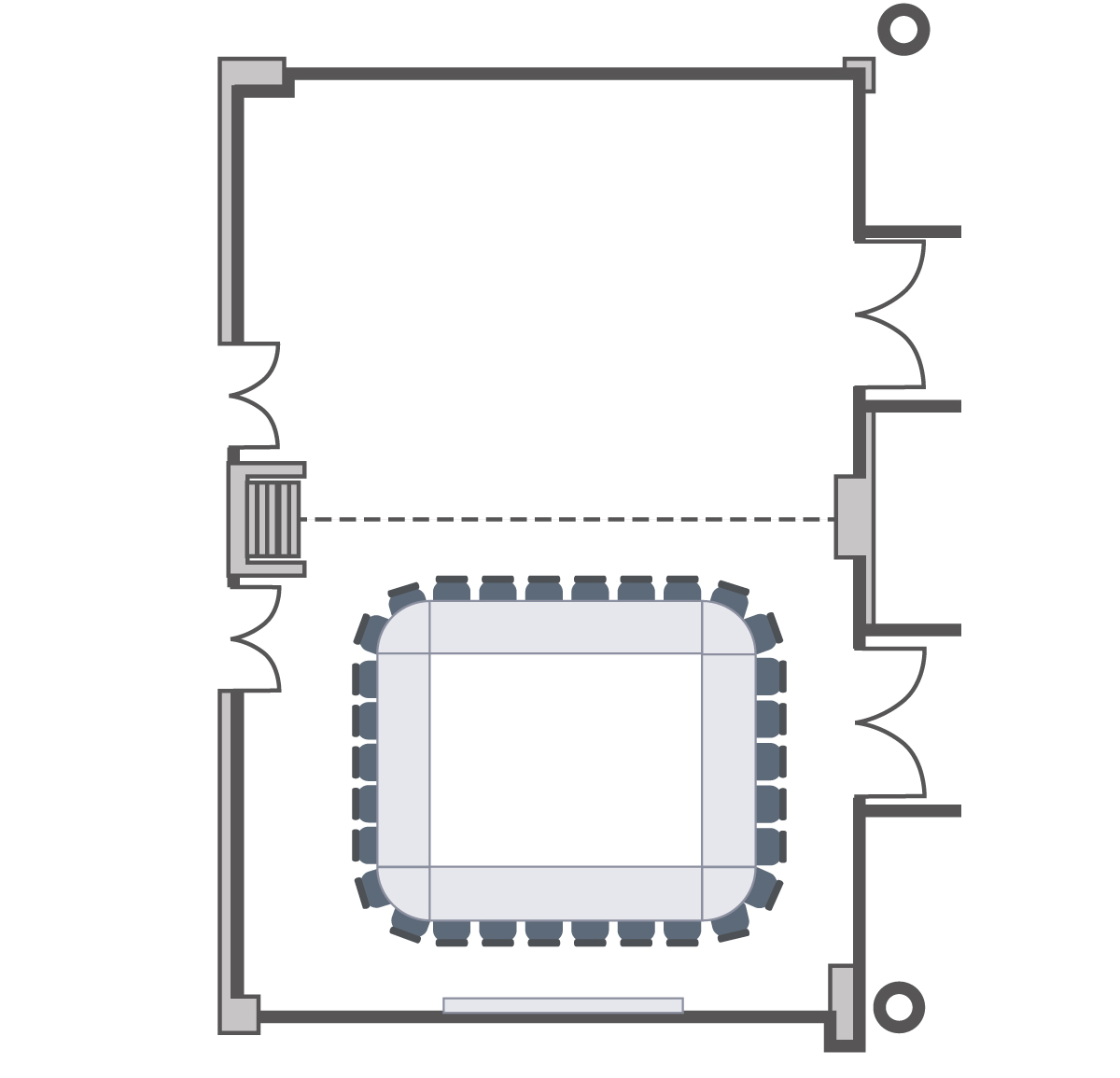 Semi-Circle (22+)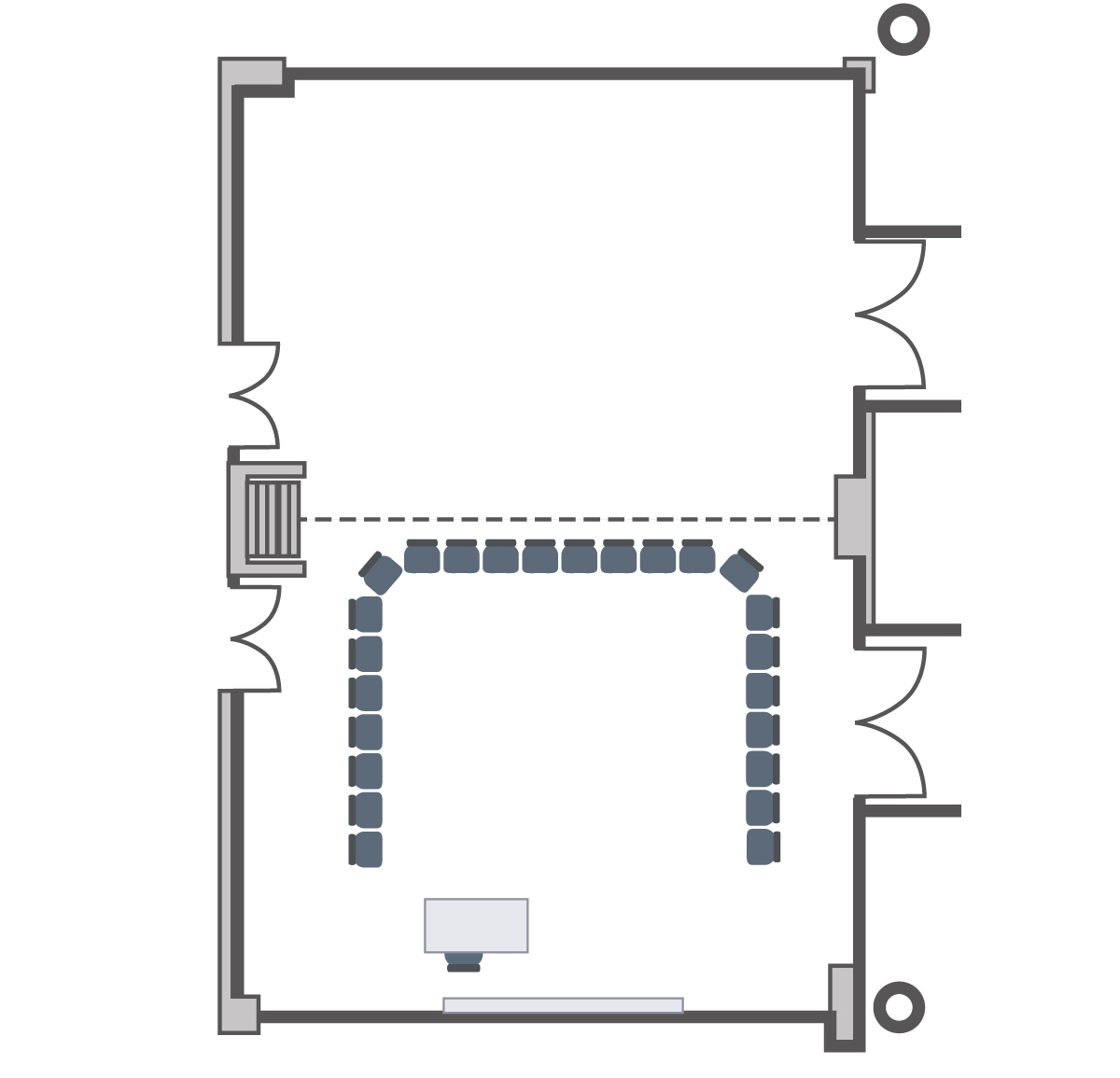 Theatre (50)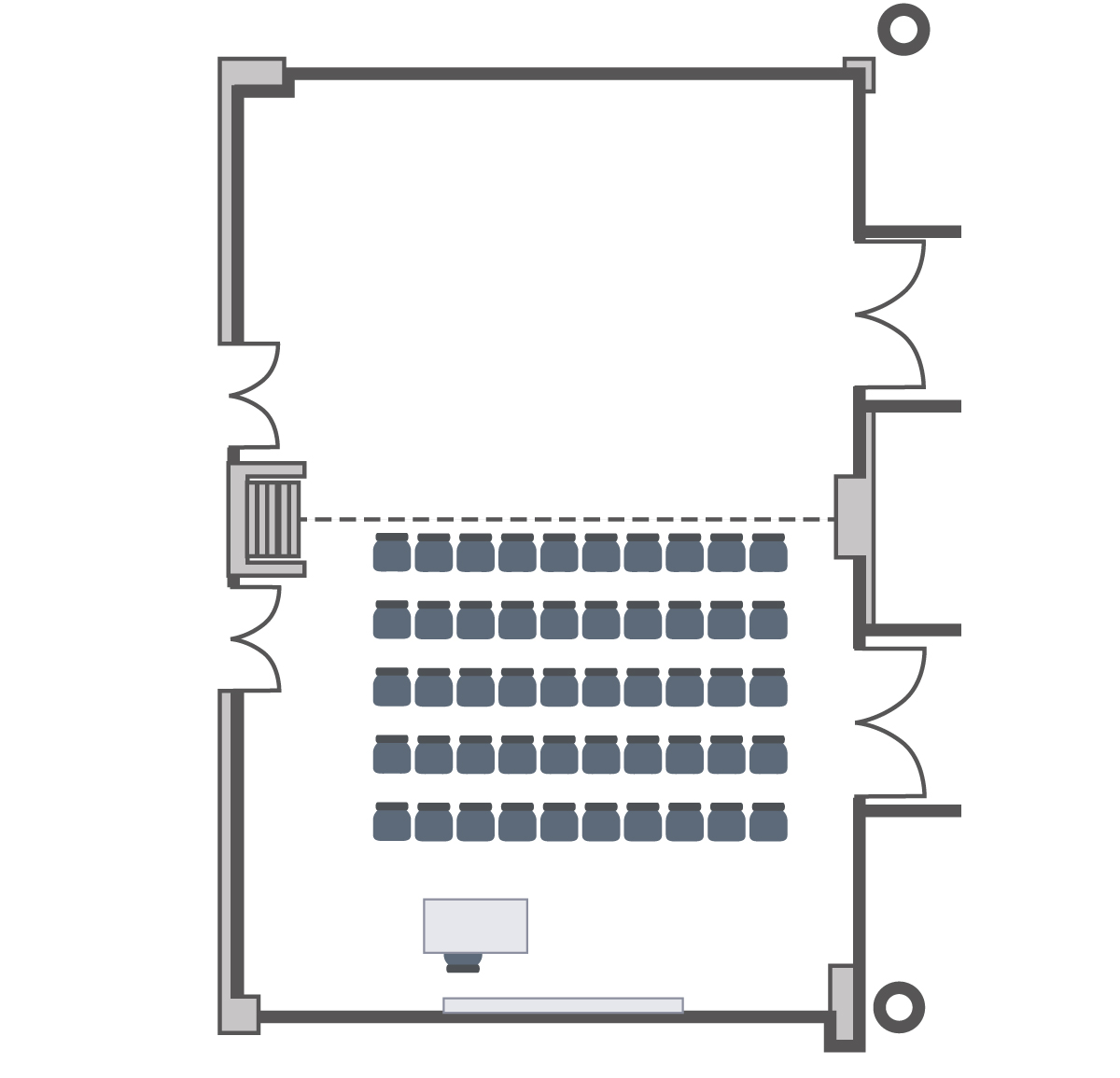 U-Shape (24)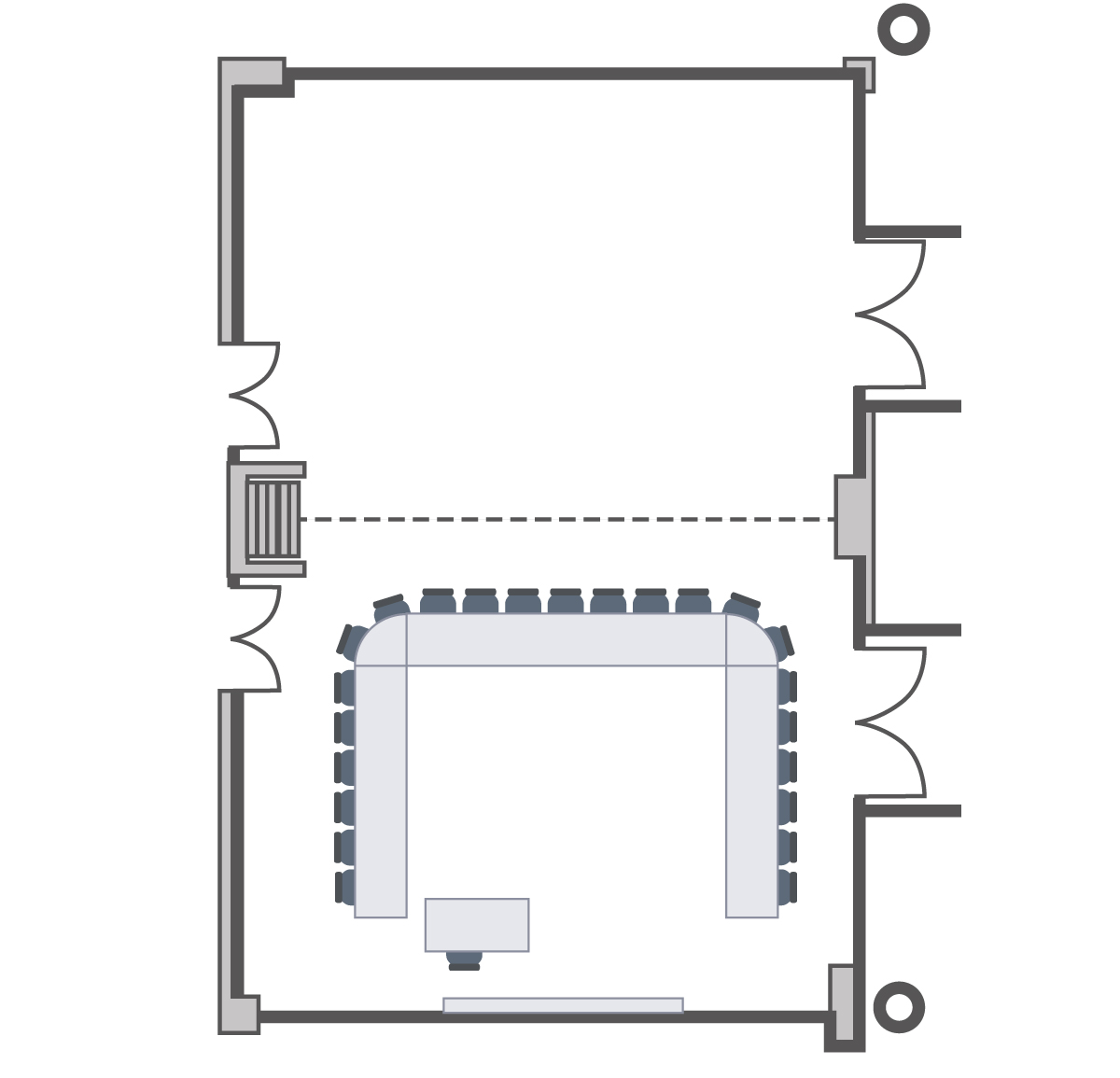 Floorplans not to scale. Room layouts for illustration purposes only
Our rooms: