You are here
Caspian & Andaman
The Caspian & Andaman when fully opened is one of our largest rooms.
Holding 100 delegates theatre style, 64 cabaret, 32 boardroom, 30 U-shape and 40 hollow square.
This large bright spacious room with one glass wall is situated on the ground floor. Both ends are fitted with a data projector, electric screen, whiteboards and have the facility to black out for presentations or the option of natural daylight when required. Adjacent to the Pavilion it works well for a meeting or reception before moving into the Pavilion for lunch or dinner.
Equipment
The room is equipped with a Sony projector, a 3-way video matrix to allow mutiple video inputs to the projector, audio is provided via a 12-track Yamaha audio mixer, QSC audio amplifier and speakers and a wireless Sennheiser microphone system; with a choice of up to 2x handheld and 2x lapel wireless microphones.
- Up to 2x wireless handheld & 2x lapel microphones can be requested
- Speakers available in room
- WiFi available in room
- Multiple plug sockets available in room and extention leads can also be provided
View Floorplans & Layouts
Capacities
Roll over the options below to view different room layouts:
Dimensions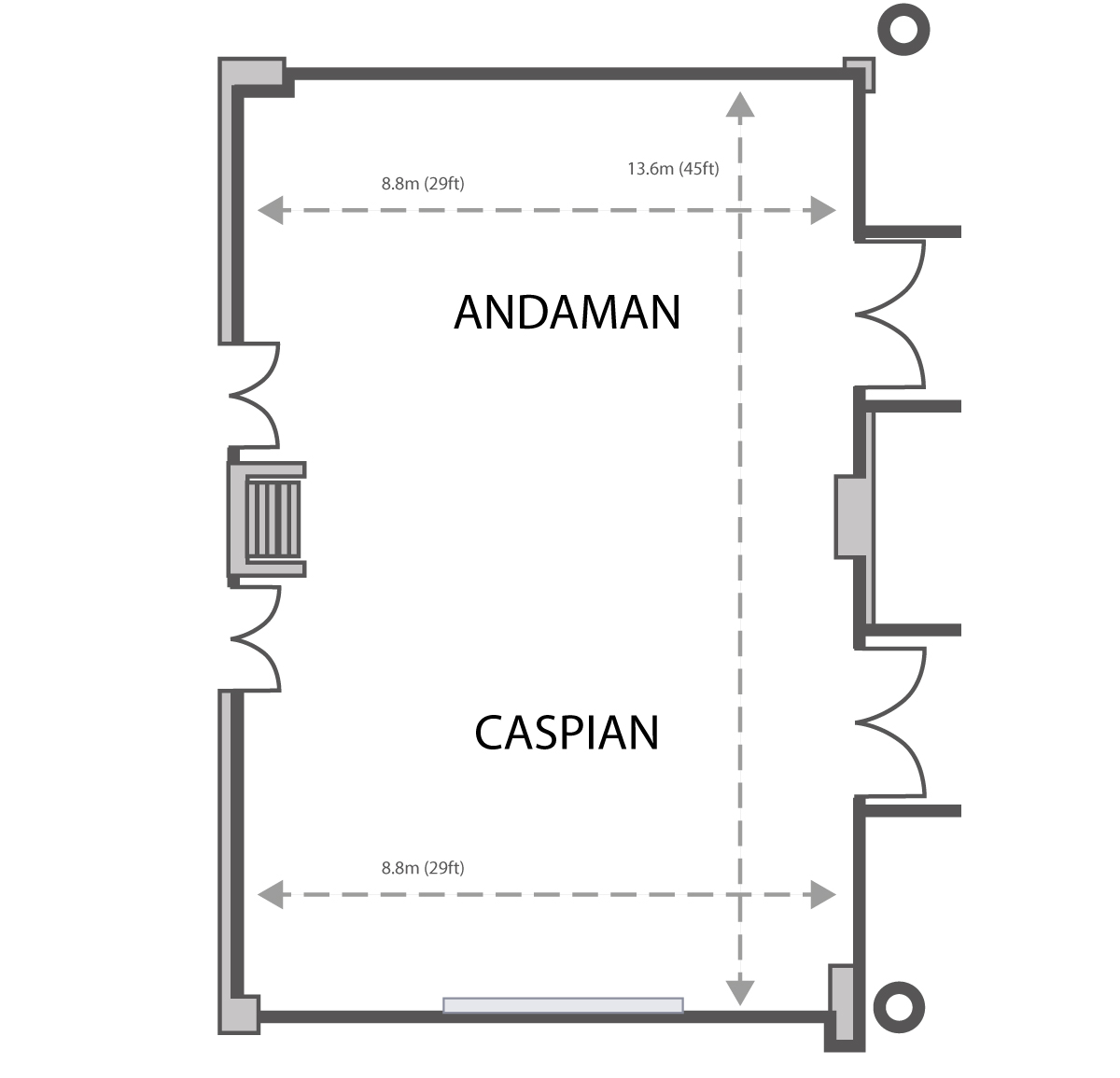 Boardroom (32)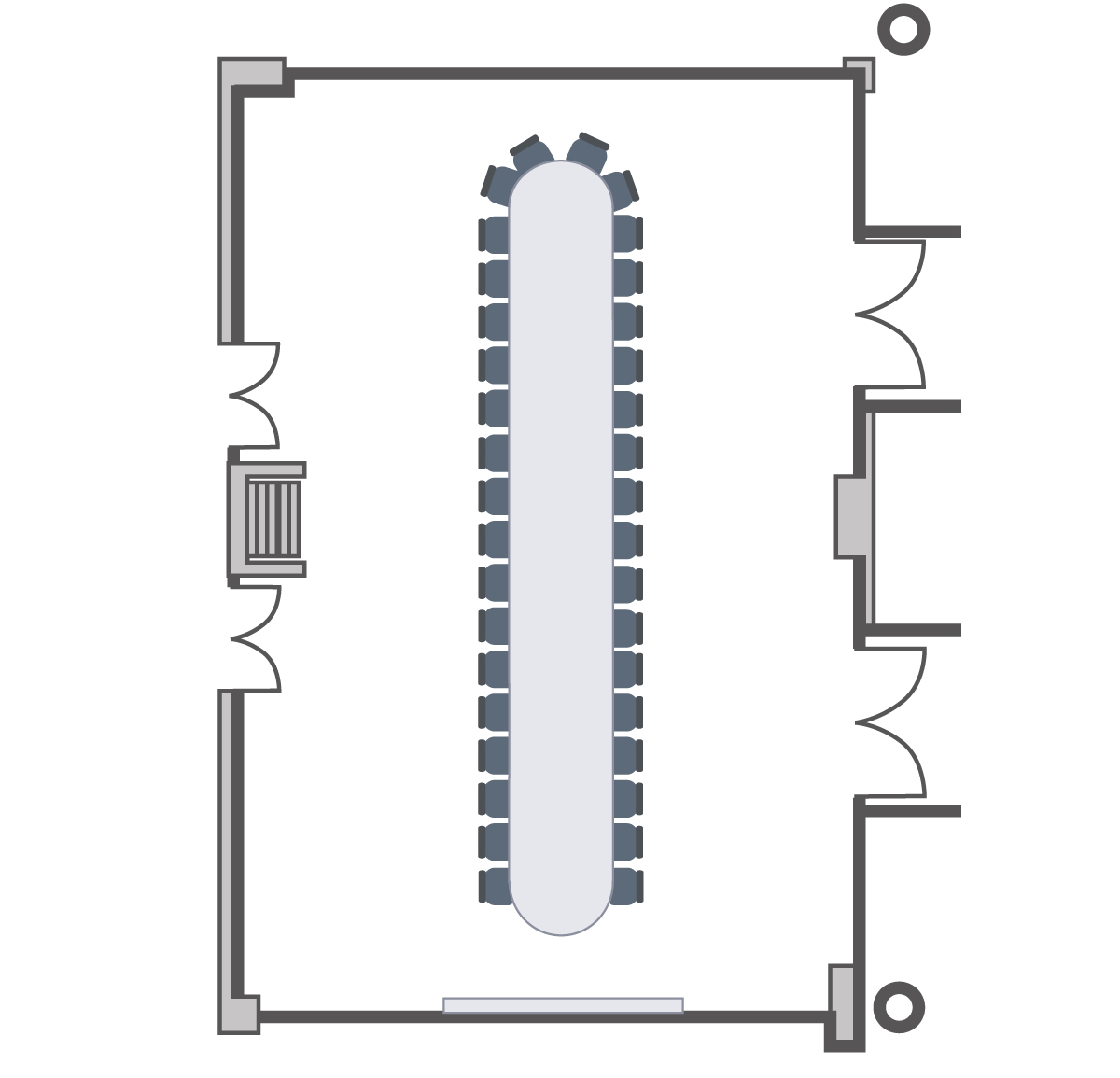 Cabaret (64)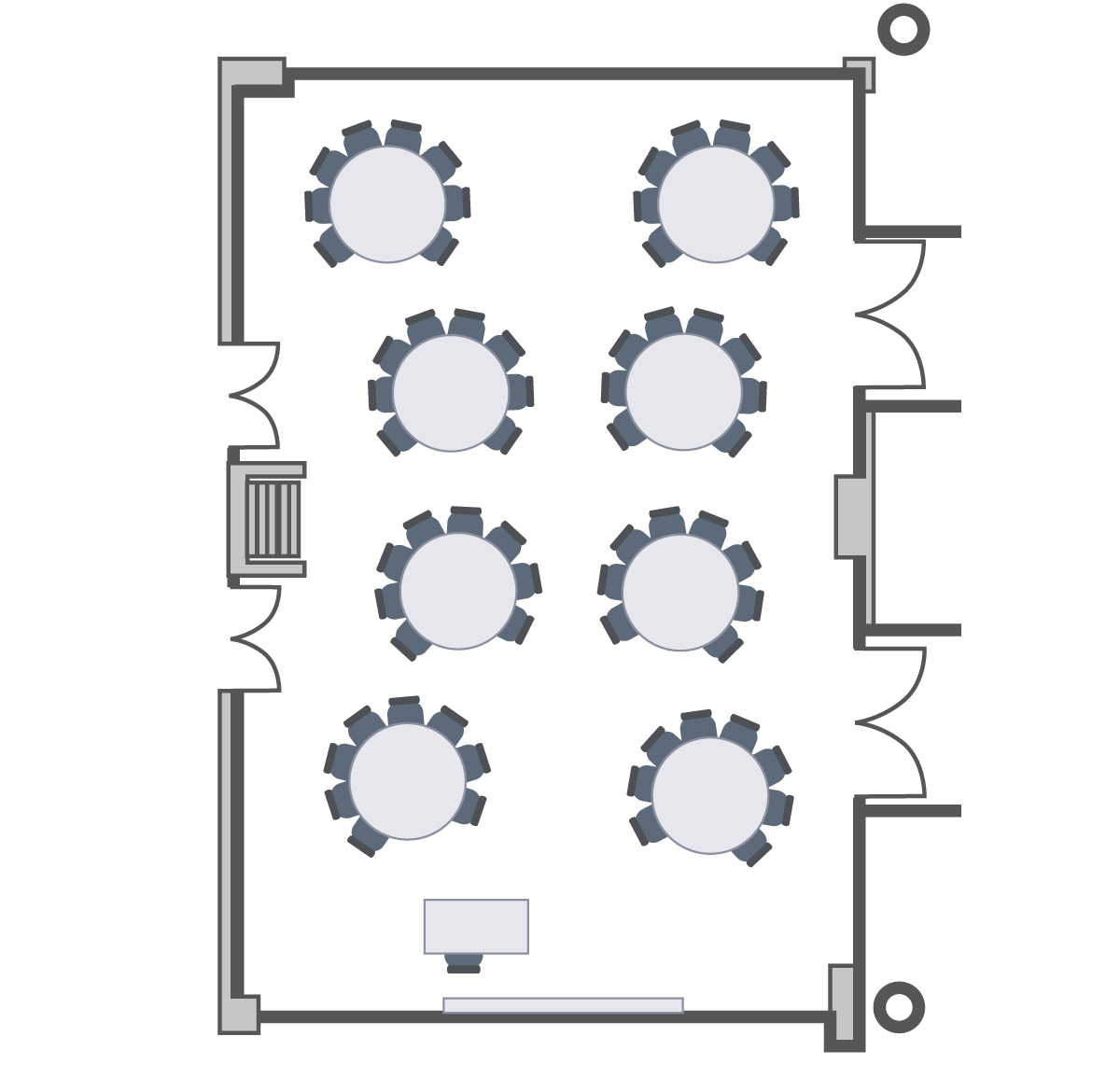 Classroom (40)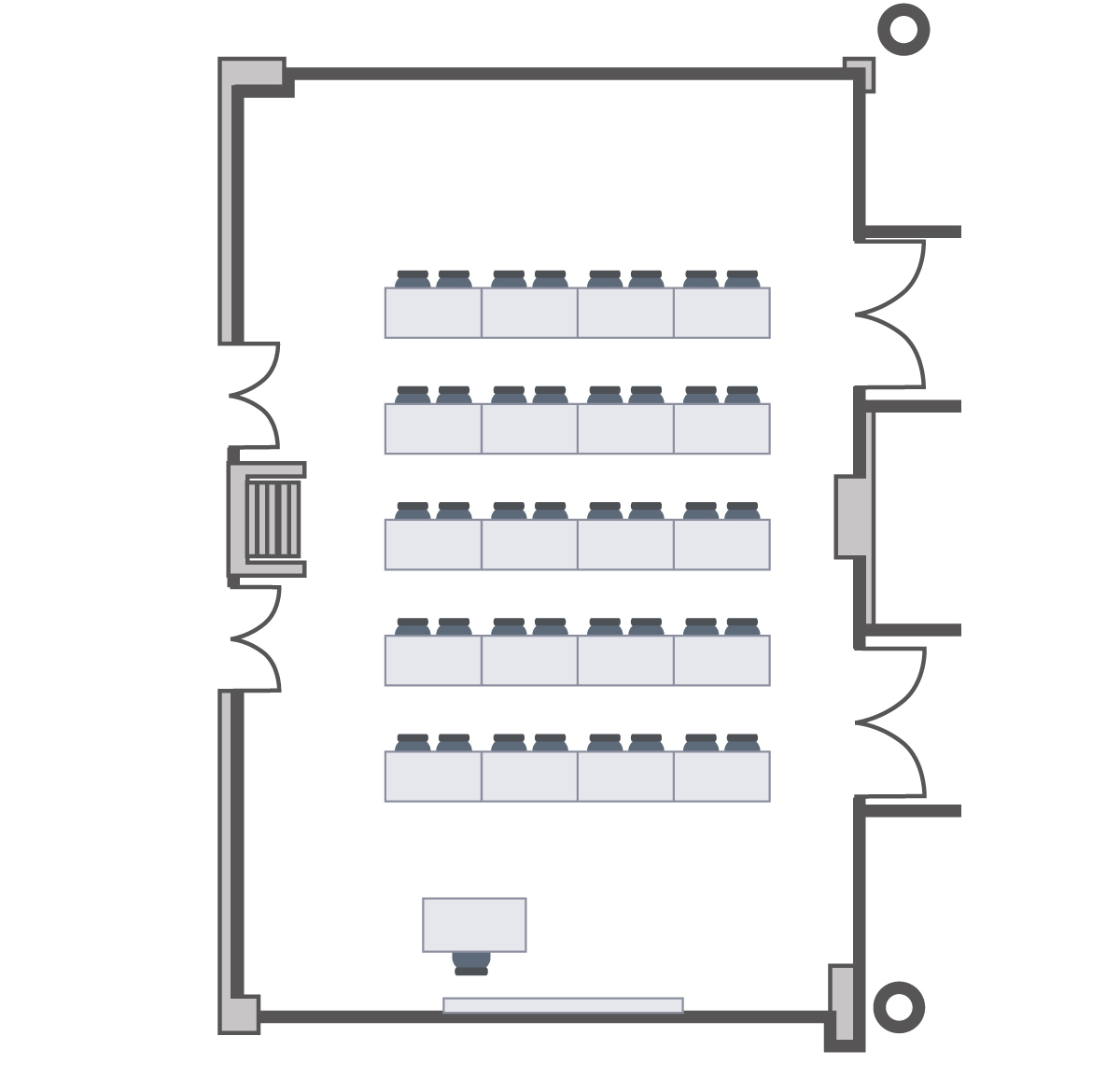 Dining (80)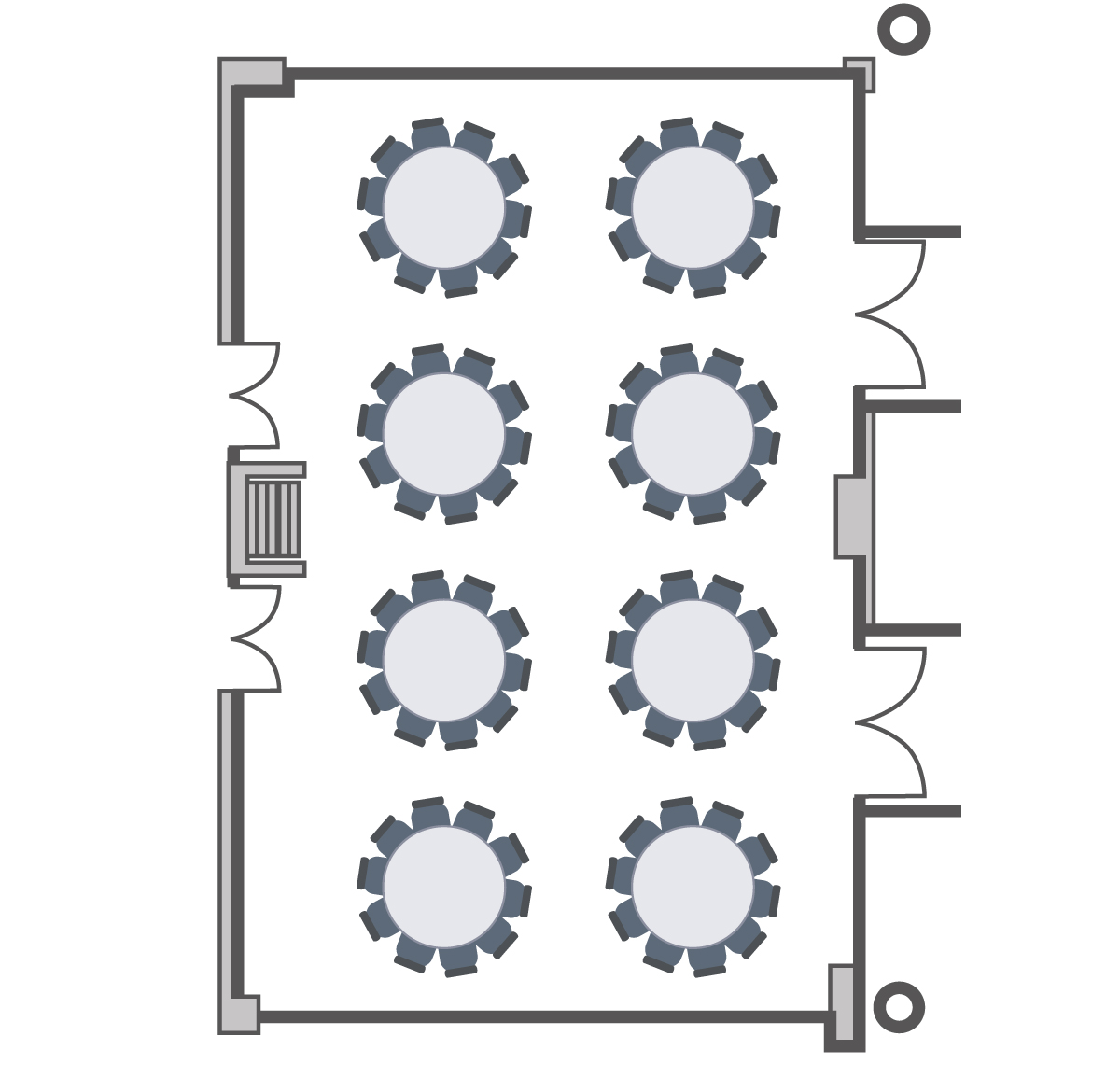 Hollow Square (40)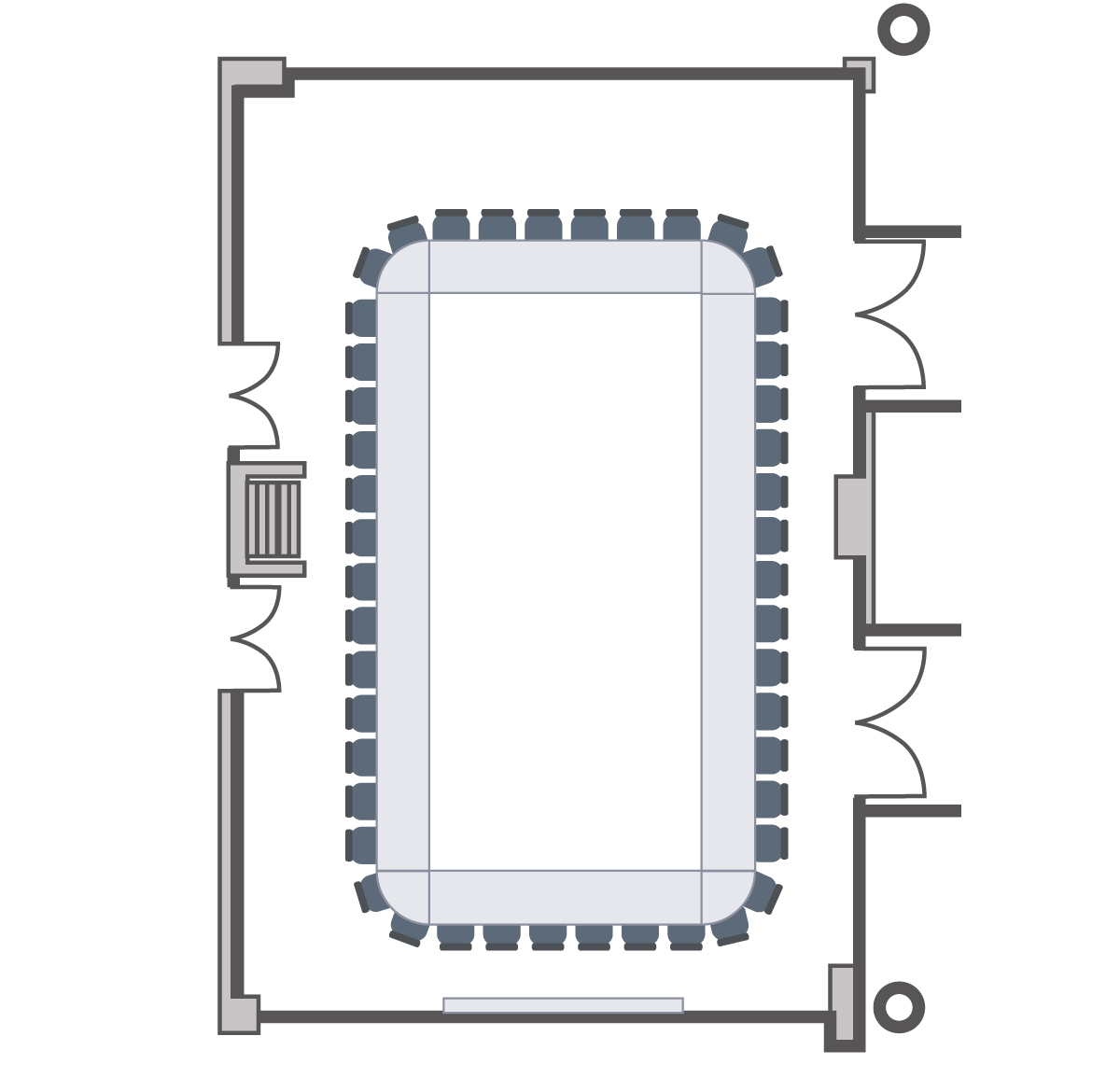 Semi-Circle (34+)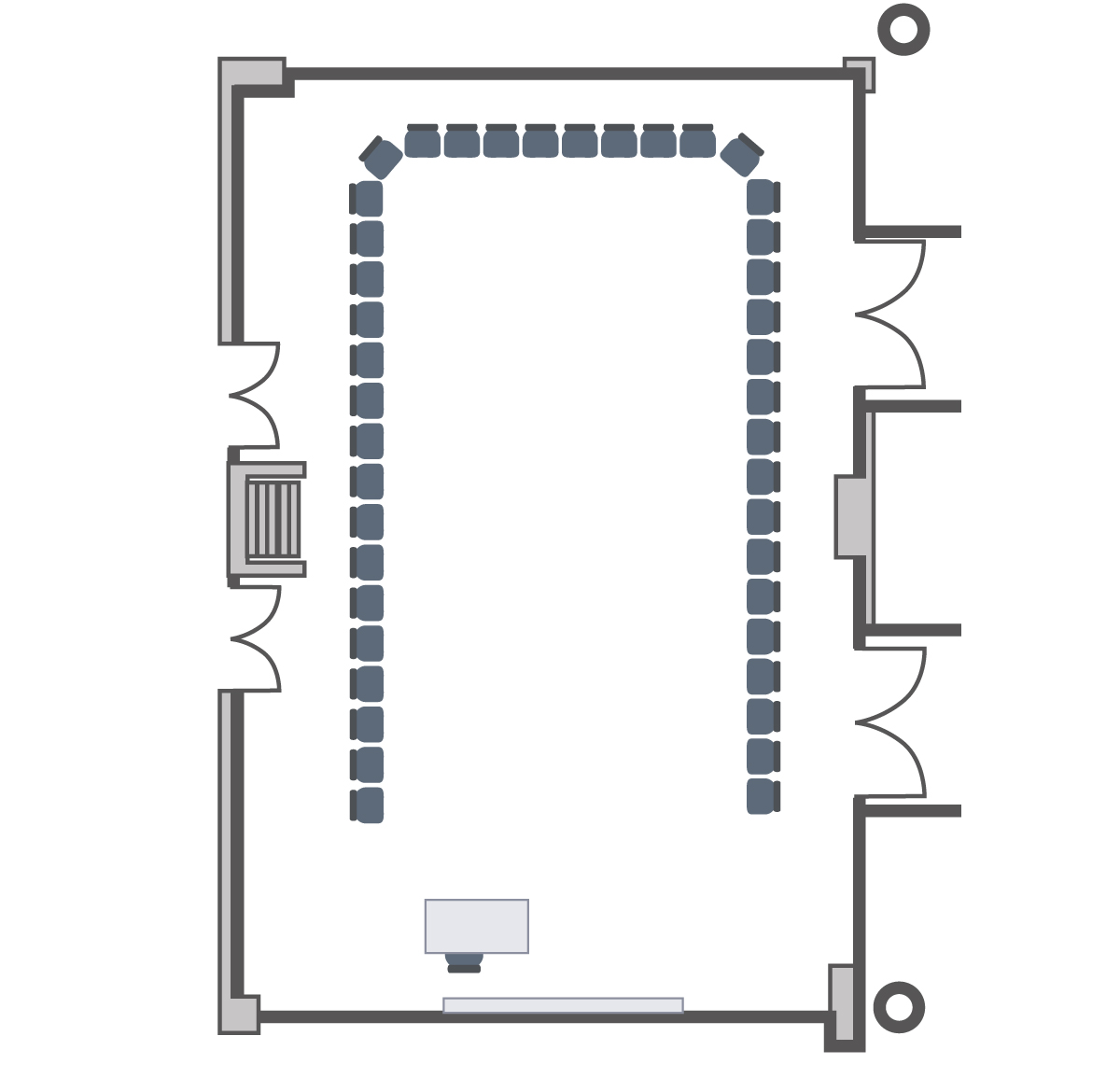 Theatre (100)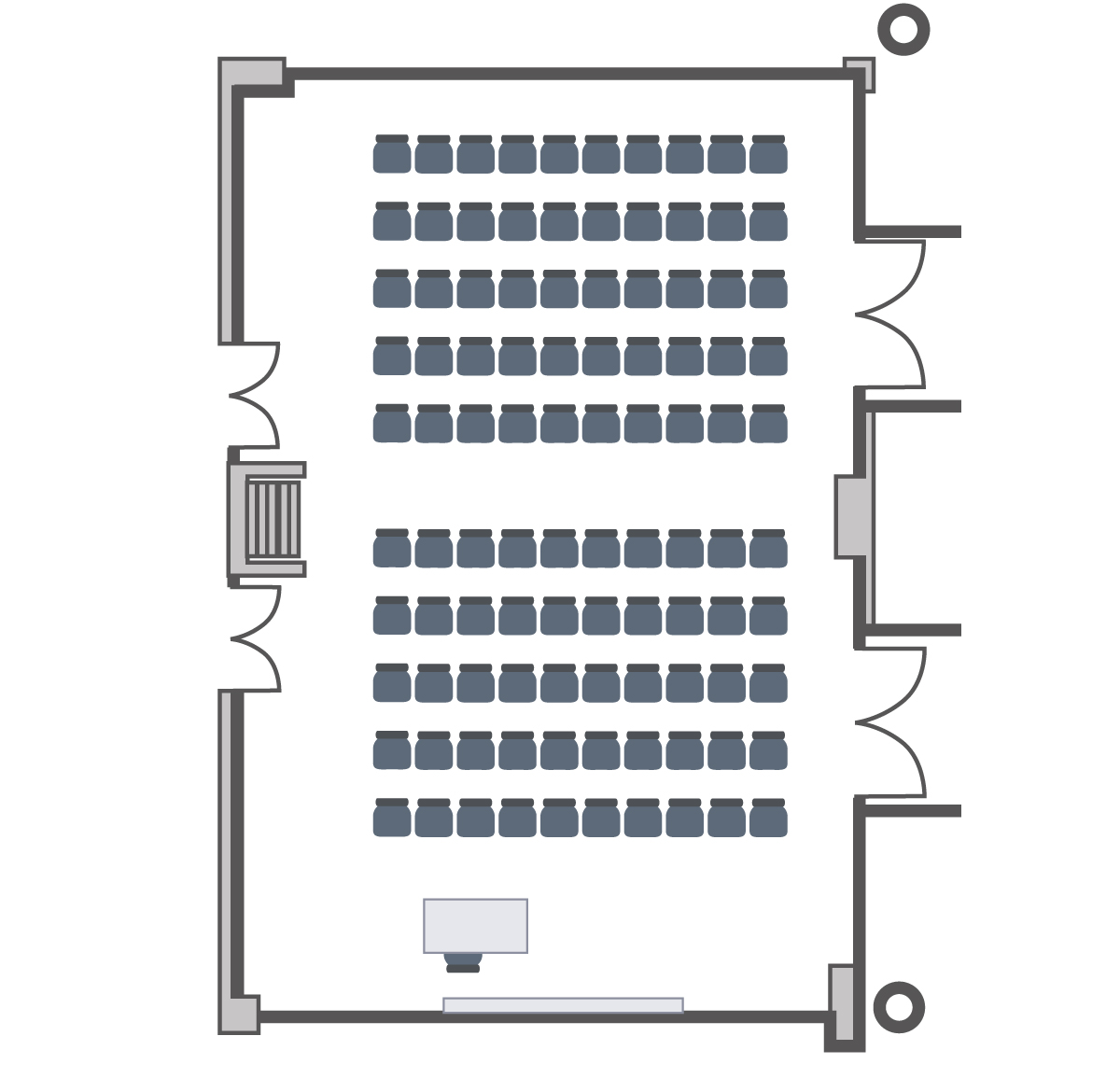 U-Shape (30)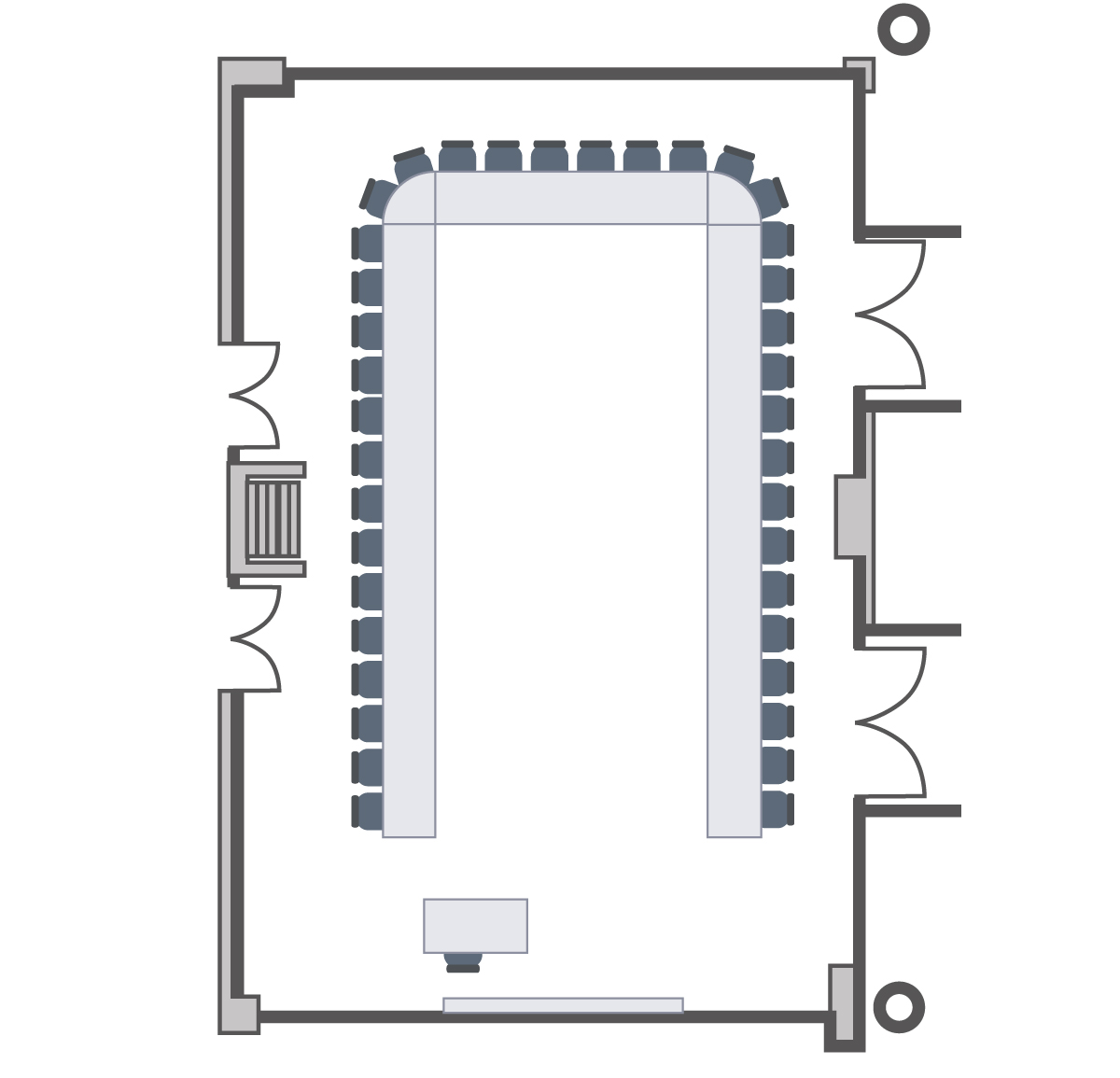 Floorplans not to scale. Room layouts for illustration purposes only
Our rooms: