You are here
Caspian & Andaman
The Caspian & Andaman when fully opened is one of our largest rooms.
Holding 100 delegates theatre style, 64 cabaret, 32 boardroom, 30 U-shape and 40 hollow square.
This large bright spacious room with one glass wall is situated on the ground floor. Both ends are fitted with a data projector, electric screen, whiteboards and have the facility to black out for presentations or the option of natural daylight when required. Adjacent to the Pavilion it works well for a meeting or reception before moving into the Pavilion for lunch or dinner.
Projector and Screen
The room comes fitted with two ceiling mounted Sony projectors (one on Caspian side and the other on Andaman side) and three projector screens (two on Caspian side and one on Andaman side). The Caspian projector can be turned 90 degrees to project on the adjacent screen. The room comes fitted with a 3-way video matrix to allow mutiple video inputs to the projector.
Speakers
The room has audio and is equipped with a 12-track Yamaha audio mixer, QSC audio amplifier and speakers.
Microphones
The room has a wireless Sennheiser microphone system; with a choice of up to 2x handheld and 2x lapel microphones.
Coloured LED Lighting
The side walls have been fitted with multi-colour LED lights that we can change to a variety of colours
View Floorplans & Layouts
Capacities
Roll over the options below to view different room layouts:
Dimensions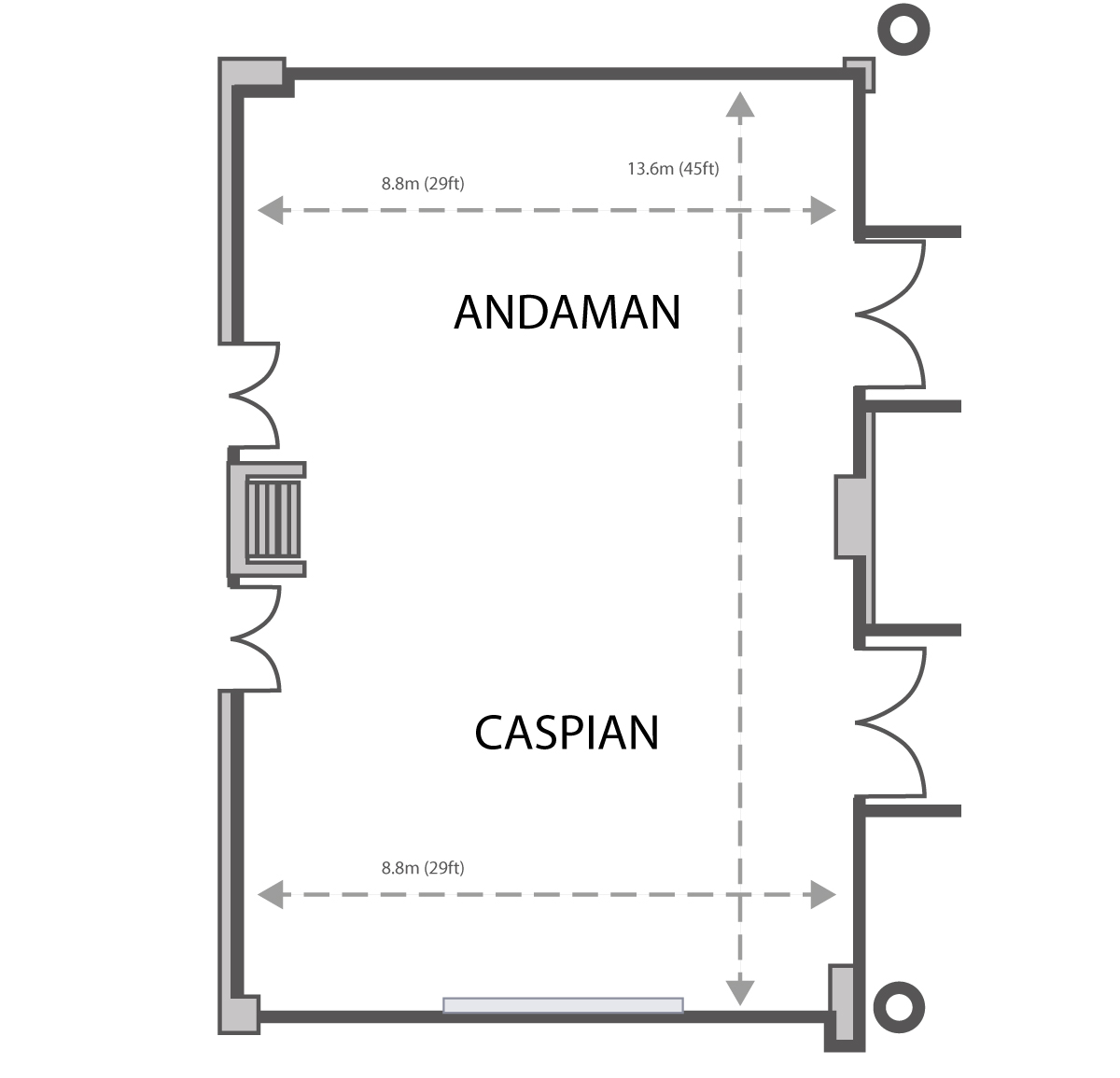 Boardroom (32)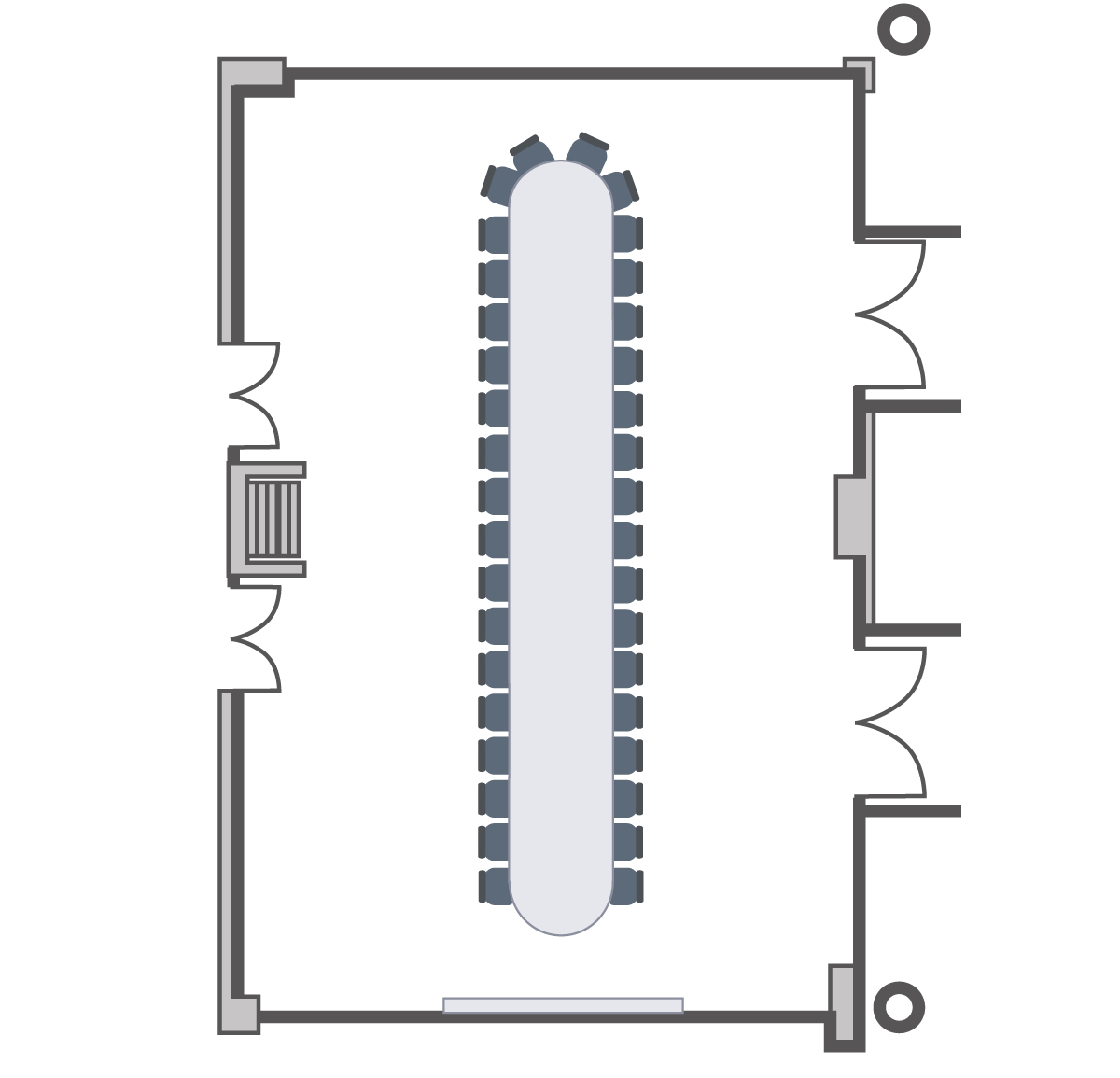 Cabaret (64)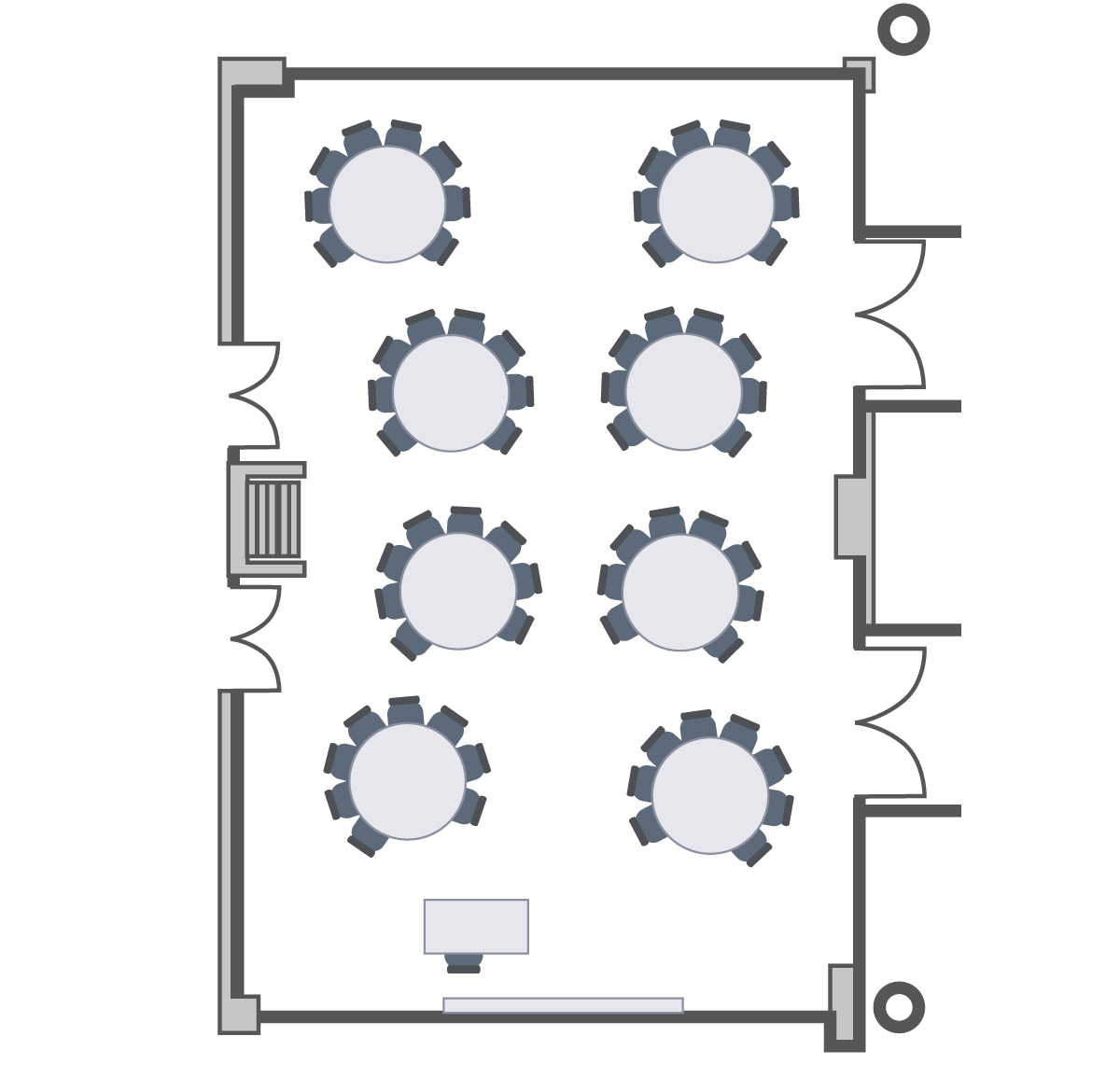 Classroom (40)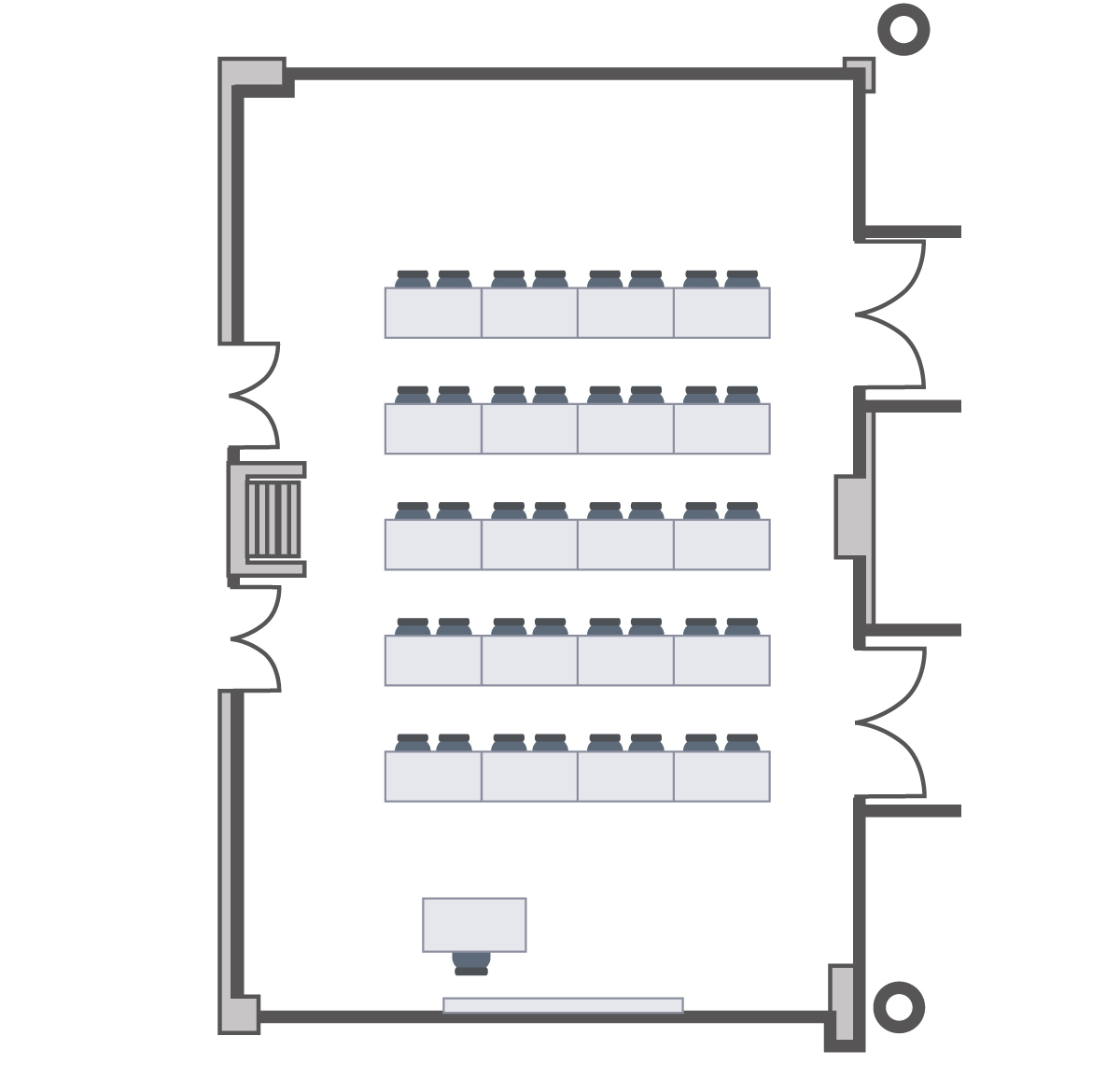 Dining (80)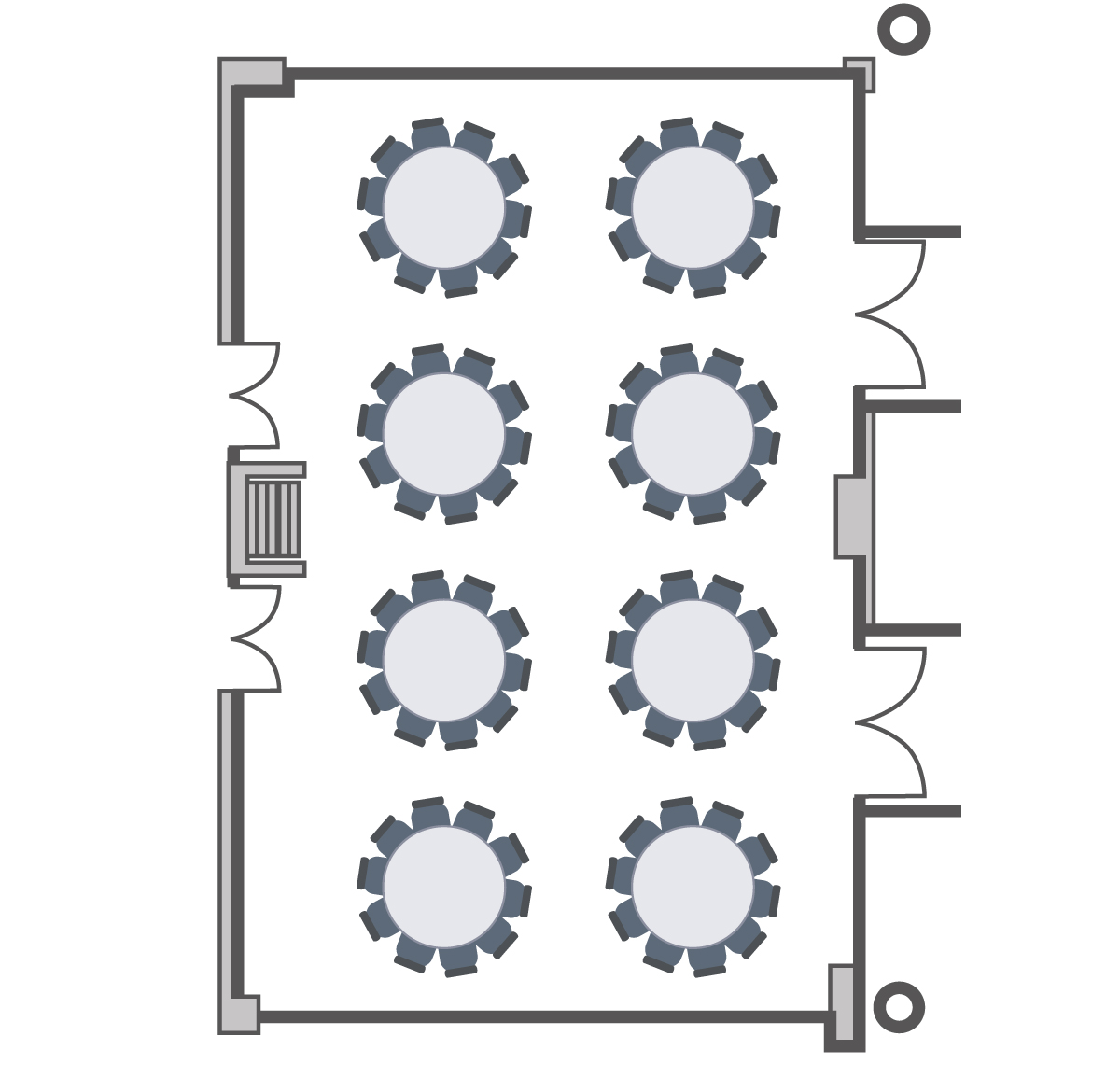 Hollow Square (40)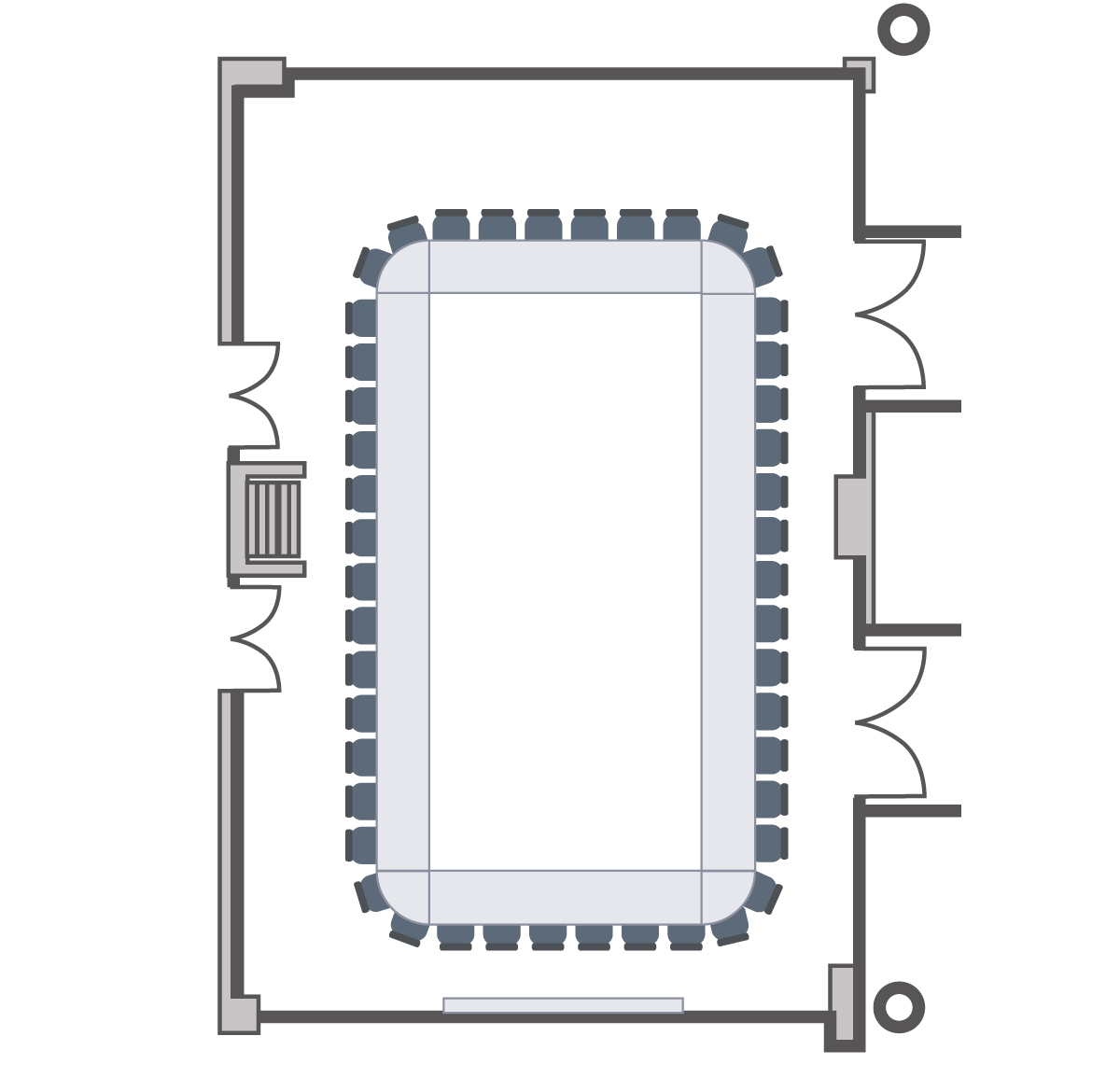 Semi-Circle (34+)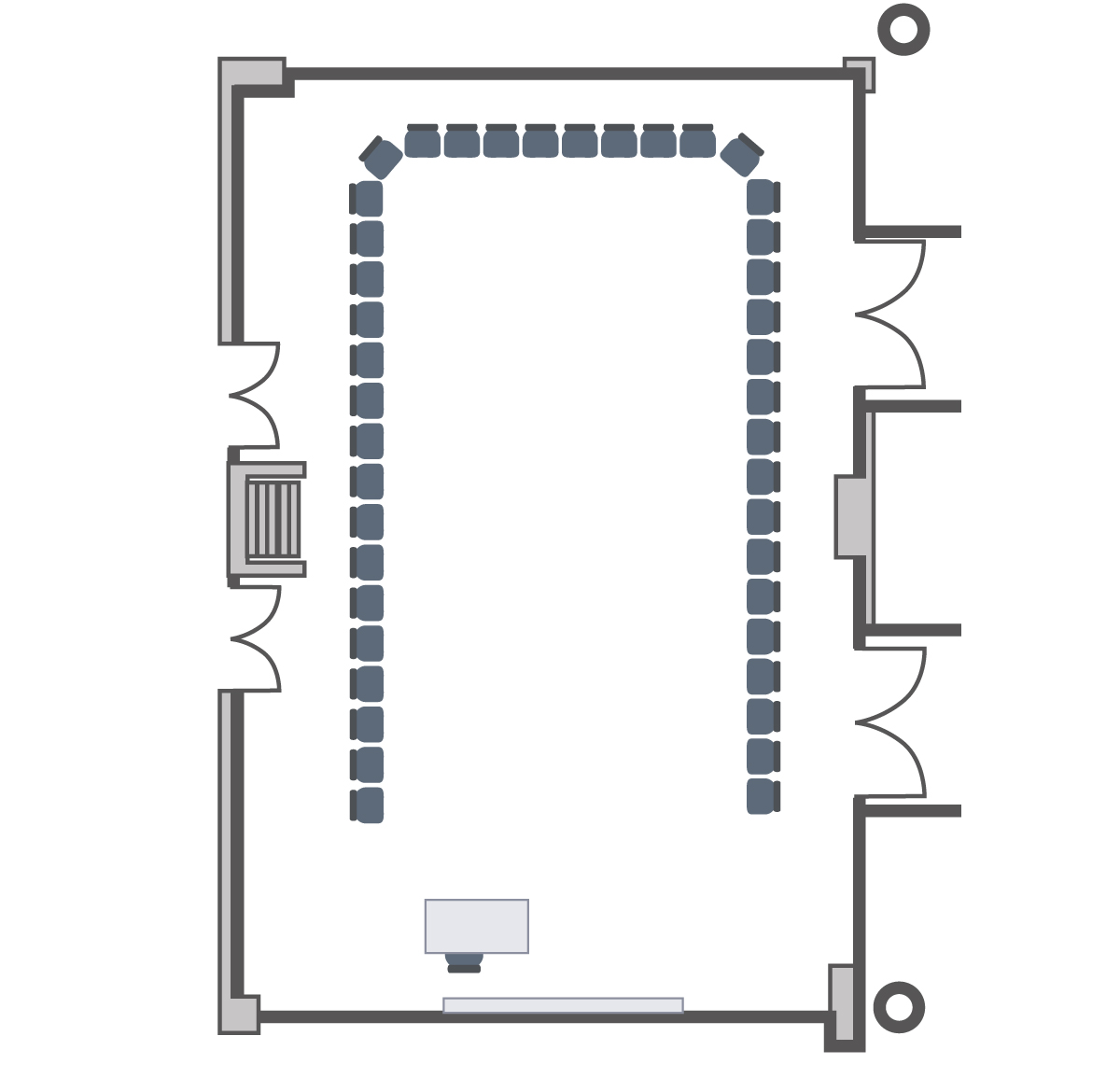 Theatre (100)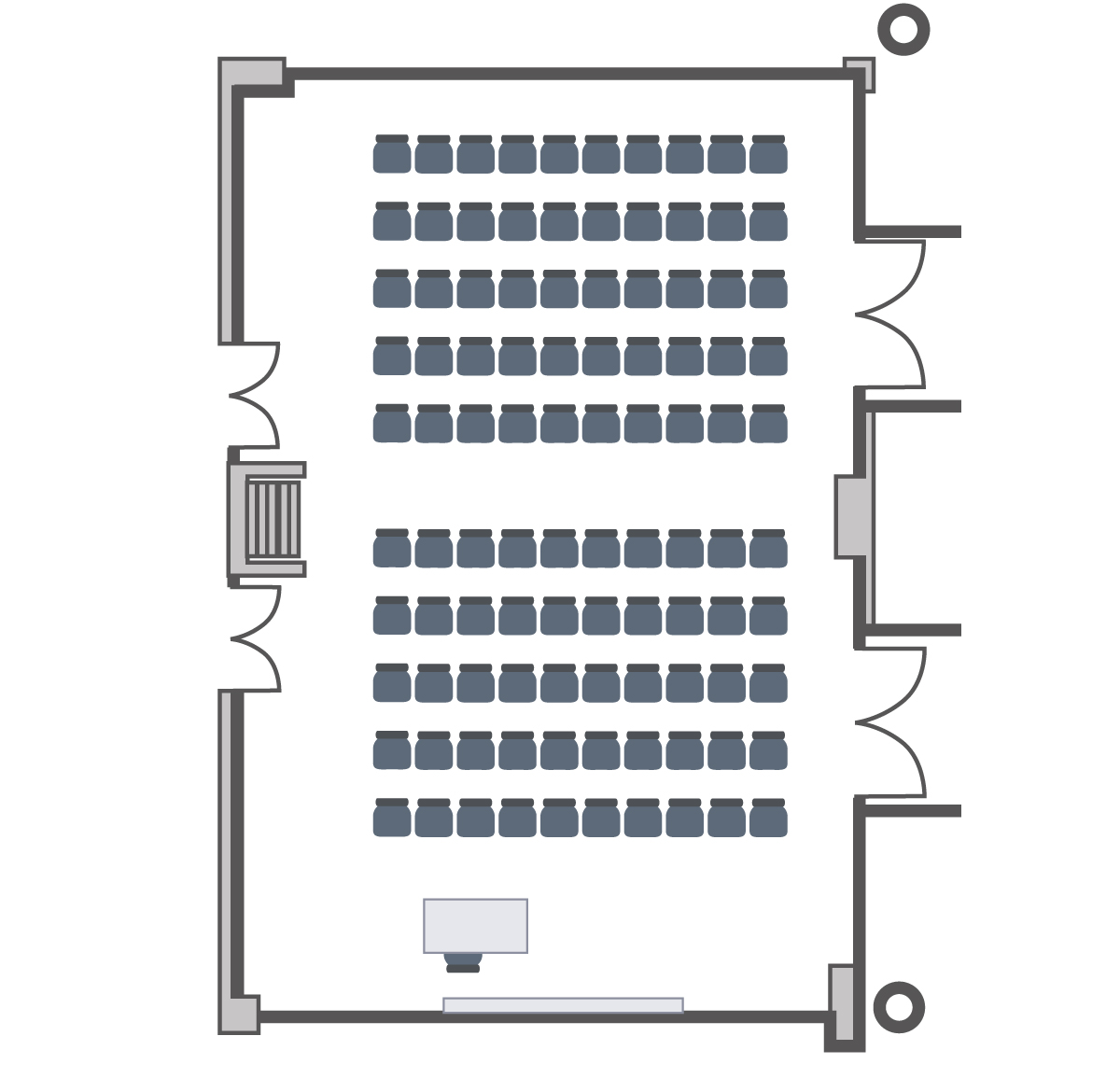 U-Shape (30)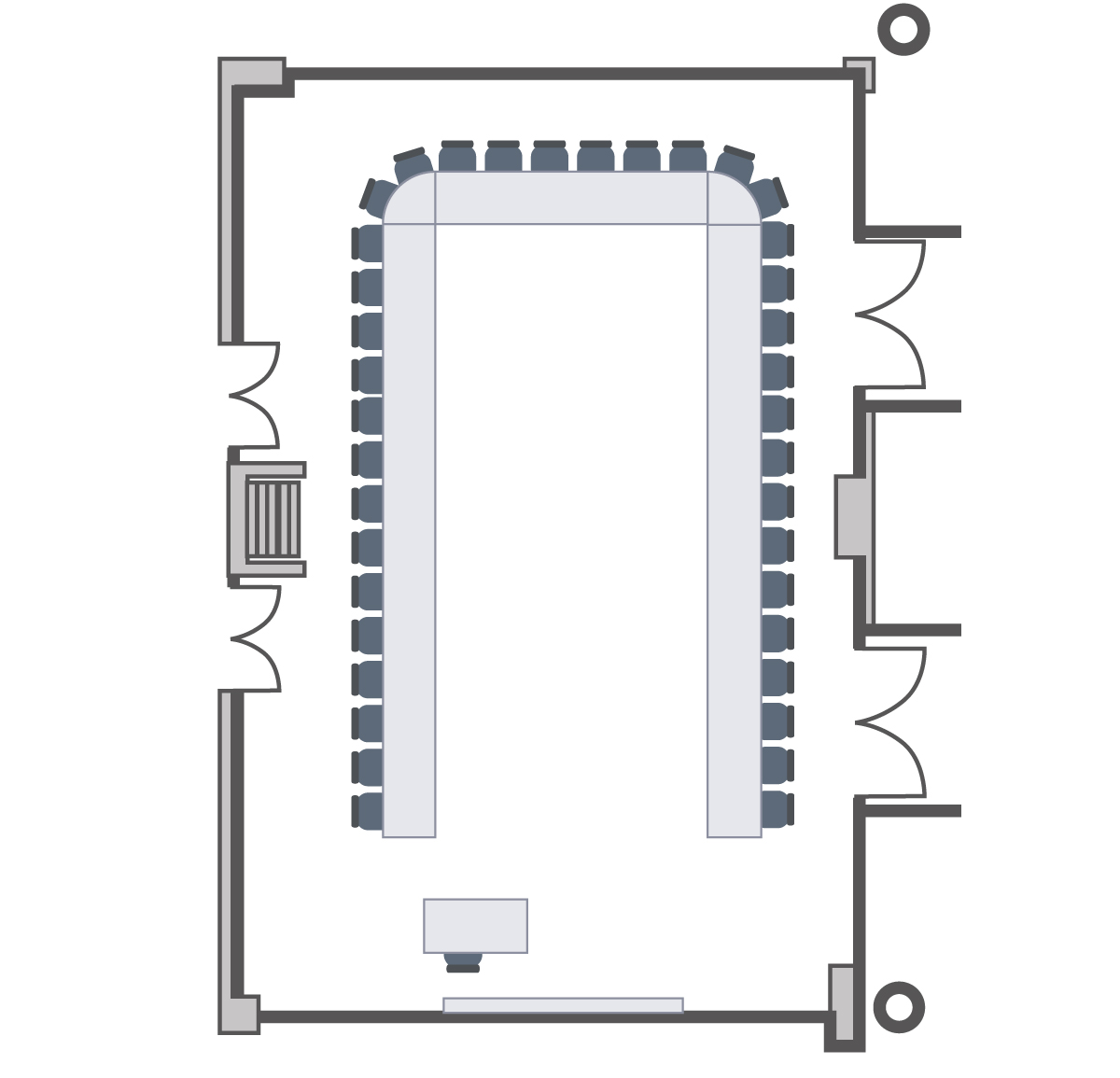 Floorplans not to scale. Room layouts for illustration purposes only
Our rooms:
Catering & Hospitality
We are delighted to enclose a few suggested menus which are just an indication of our repertoire.
We can ensure you get the right menu served in the right style, working within a budget but always exceeding your expectations.
We can also advise and supply additional requirements such as themed events, music, balloons, flowers, stationery, entertainment and fun.
If you supply the guests, we'll do the rest!