Spring Newsletter 2015
Latest news and events from the Ark Conference & Events Centre in Basingstoke including a fresh look at our food menus.
The Annual Ark Lecture Dinner
The New Year started with a spectacular lecture and dinner hosted by the Ark Medical Trust. This year's lecturer was our very own Professor Bill Heald who has been associated with North Hampshire Hospital for over 40 years and the Ark since before it opened in 2002. 
Following Bill's fascinating lecture in the Squire Lecture Theatre the 140 guests enjoyed a delicious three course dinner and fine wine in the Pavilion. It was an excellent time to show off the new ceiling and lighting that we recently had installed in the Pavilion to upgrade the facilities.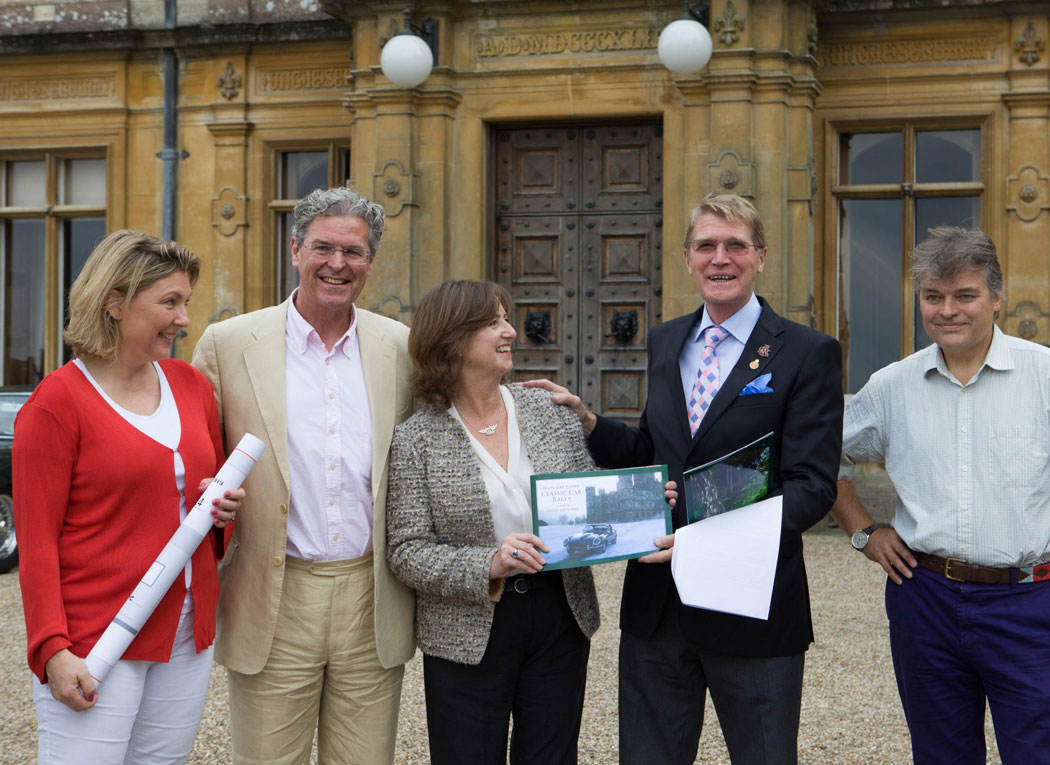 The Ark Welcomes the Earl and Countess of Carnarvon
On Sunday 28th September the Ark hosted the start of a classic car rally in aid of Ark Cancer Centre Charity. The event was organised in memory of local farmer Geoff Saunders by his widow, Cilla and a group of friends. 
Once all the cars were parked in the Ark car park, the drivers and passengers enjoyed refreshments and a welcome talk by Merv Rees in the Squire Lecture Theatre before setting off into the Hampshire countryside. The event finished at Highclere Castle with champagne and afternoon tea and an auction.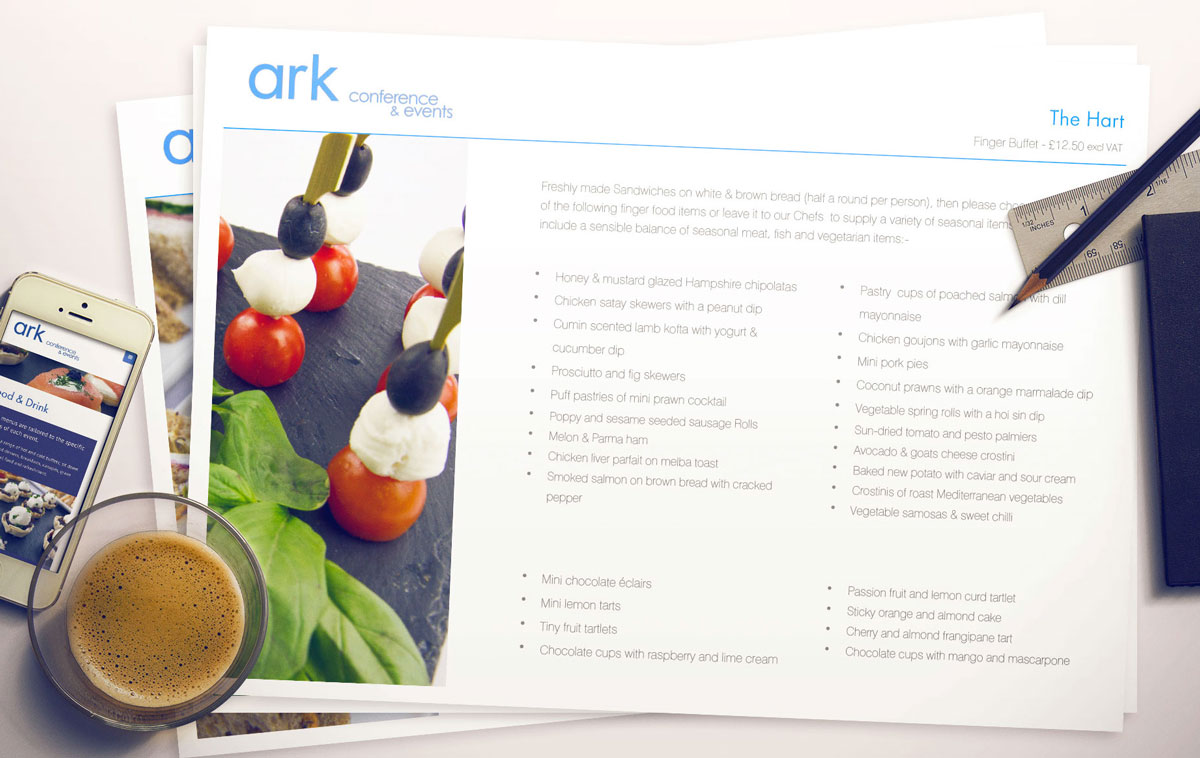 Take a Fresh Look at Our Menus
Now you can browse our fresh look menus for ideas and suggestions on catering your events. Our chef's are always busy creating delicious locally sourced courses for all occassions, so we can ensure you get the right menu served in the right style.
We offer a range of hot and cold buffets; sit down lunches and dinners, breakfasts, canapés, graze options, bowl food and refreshment. We can also advise and supply additional requirements such as themed events, music and balloons, flowers, stationery, entertainment and fun. If you supply the guests we'll do the rest!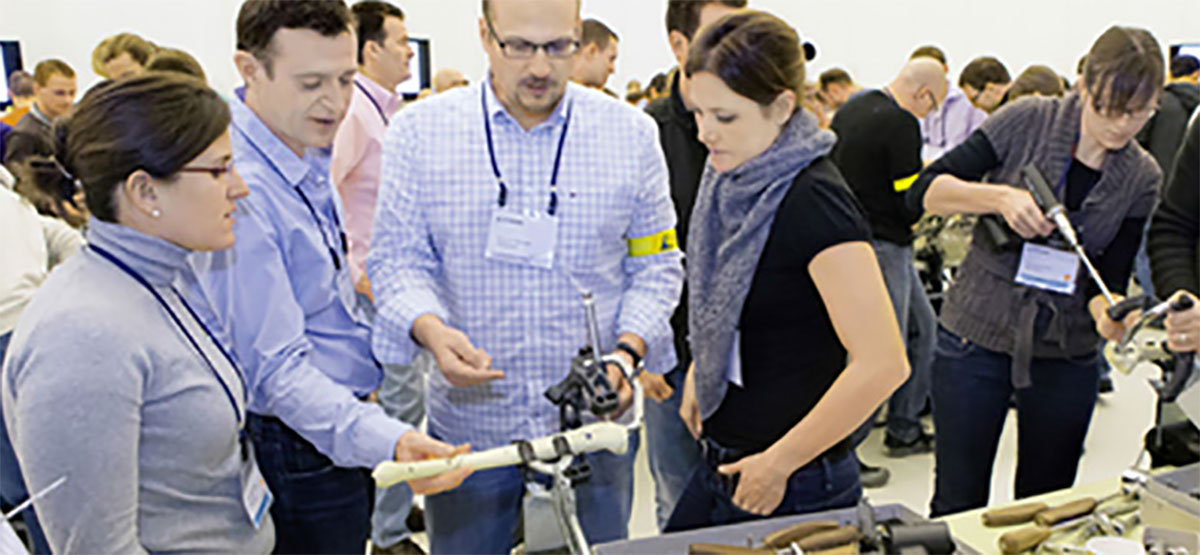 AO Trauma Conference
In November the Ark was taken over for two weeks by the AO Trauma Conference. Over 100 delegates attended the Fracture Management workshops and lectures over the two week period and we ensured that they were well fed during the whole event.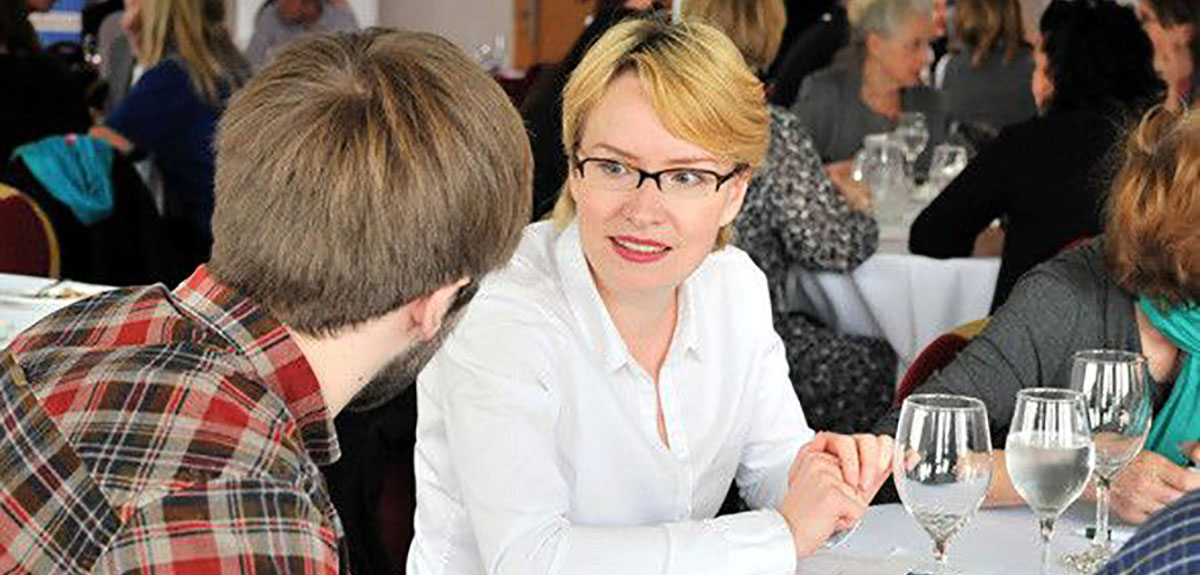 A Promotion for Dominika
Dominika Pawelska joined us last spring as a temporary member of the sales team. She very quickly proved to be a valuable member of the company and we are delighted that she has now been promoted to Sales and Marketing Executive. If you would like to speak to Dominika regarding an event or meeting then please contact her on 01256 360400 or by email.