News and Offers
P.AC.E Parent and Carers Event 2018
P.A.C.E Event is for anyone working with young people up to the age of 18 i.e GP's, Teachers, Youth Workers!  And also Parents and Carers. 
See Full Poster Click here
Special Day Delegate Rate Offer
Don't miss out on this great offer! Day Delegate Rate from only £25 + VAT per person for all new bookings taking place in February or March 2018.
Limited availability so BOOK NOW! 
t: 01256 360 400
Christmas 2017
On the 16th December, the Ark will be hosting a Great Gatsby theme Christmas Party Night! At just £42.50 per person, you can enjoy a fabulous evening, including a 3-course Christmas feast, a late night party with our resident DJ and bacon bap at midnight!
We are also offering Christmas Lunches and Dinners, from 4th December right through to the 22nd December! Prices for Christmas Lunch start at £17.50 for a delicious 2-course meal.
Or why not try our Festive Cream Tea... Enjoy a glasss of Mulled Wine or Fruit Punch, with a selection of freshly made sandwiches, homemade Scones with Jam and Clotted Cream and an assortment of Festive Cakes.
Click Here - To download our Christmas Brochure.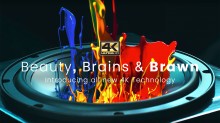 Parliamentary Review 2017
Ark Conference and Events are delighted to have been invited to appear as one of the experts in The Parliamentary Review 2017 as part of the inaugural Culture and Media Edition.
It is an honour to receive this recognition, as each organisation featured in the publication has been selected to show excellence in their area, and we are extremely pleased to have the opportunity to showcase our company.
Please click here for more information.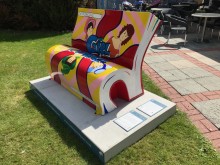 Sitting With ALL Janes.
We have a very special offer for you. On the 30th June, we are offering all Janes a free coffee, here at the Ark Conference Centre.

Please Scan the Code on the Bench to take full advantage of this offer and please remember to show Bluecafebar to unlock the code.

*please bring proof of identification.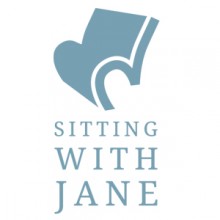 Sitting With Jane
Sitting With Jane is an exciting trail of 24 BookBenches created by professional artists and on display at different venues across Hampshire from 17th June. All BookBenches will be auctioned in September with 75% of the proceeds going to the Ark Cancer Centre Charity. The Ark Cancer Centre Charity is raising £5 million towards a unique local cancer treatment centre that will be built in the Basingstoke area.
The Ark Conference Centre is proud to be taking part in this project by sponsoring one of the BookBenches depicting a bright, topical and eye-catching design by David Graham, which we feel captures the spirit of Jane Austen and her characters. It is a colourful and creative work of art that links Austen of the past with the woman of today. It has a real wow factor and will undoubtedly be one of the most memorable BookBenches in this must see event. 
Here is a sneak peak of the design.

David Graham is Head of Arts in an all girls school which was one of the main creative reason behind the design "Girl Power". David believes there are many young women that can relate to both Jane Austen and her characters, and despite what some people may say, these characters are fun and colourful, hence the bright design.
Our BookBench will be installed in front of the Ark and provide a great feature on our patio throughout the Summer. Additionally, the exciting auction of the BookBenches will also take place at the Ark Conference Centre on Friday 15th September 2017. To register your interest please email you details to info@arkcancercharity.co.uk.
Websites: Sitting With Jane | Ark Conference Centre | Ark Cancer Charity | Wild in Art | Destination Basingstoke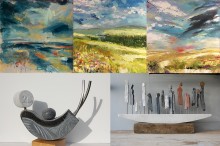 Art In The Ark
From the 24th of April 2017, we will be hosting another great Art In The Ark exhibition.
Paintings by Anne Jane Waters and sculptures by Richard Jack will be displayed in the Ark and available to buy until the end of July. 
20 Percent of all proceeds will be donated to the Ark Medial Trust. 
Why not make it a fun afternoon with friends, and enjoy our delicious Cream Teas and maybe a glass of prosecco in the bluecafebar.
To book please email: enquiries@arkcentre.com
For more details on our Artist:
Richard Jack's Sculptures. Please Click here.
Anne Jane Waters Paintings. Please Click Here.
Basingstoke 10th Annual Knee Osteotomy Masterclass
Celebrating its 10th year, the Basingstoke Annual Knee Osteotomy Masterclass will be continuing with exciting new developments for 2017.
To find out more information and where to sign up, click here.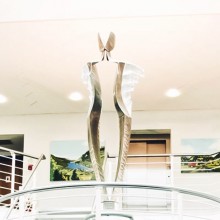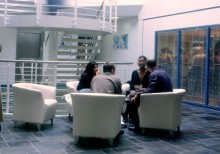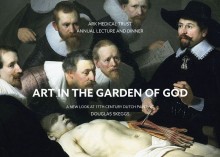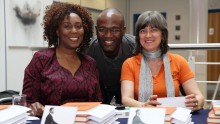 Summer Newsletter 2015
Read our quarterly roundup of news and special events from the Ark Centre. Celebrate the arrival of Summer with traditional cream teas at the Ark, sunny BBQs on the patio and the traditional English breakfast in the Blue Cafe Bar (an excellent way to start the day in any weather)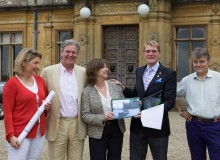 Spring Newsletter 2015
Read our quarterly roundup of news and special events from the Ark Centre. The Earl and Countess of Carnarvon joined us for a special Classic Car fundraiser in November. Then the New Year started with a spectacular lecture and dinner hosted by the Ark Medical Trust and finally we celebrate a promition for Dominika to Sales and Marketing Executive.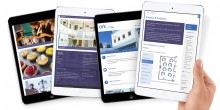 Winter Newsletter 2014
Read our quarterly roundup of news and special events from the Ark Centre. A brand new look to the Ark Centre website, we celebrate 10 years of fabulous homemade food with our Head Chef Kevin Pearson and raise the roof on the new Pavillion installation.