You are here
Geneva
The Geneva Room on the first floor has a built in 'presenters control desk', data projector and roller screen
With space for up to 70 delegates theatre style and its own private lobby just outside convenient for buffets and refreshments.
- Speakers can be requested for this room
- WiFi available in room
- Conference phone can be requested for this room
- Multiple plug sockets in room and extention leads can also be provided
View Floorplans & Layouts
Capacities
Roll over the options below to view different room layouts:
Dimensions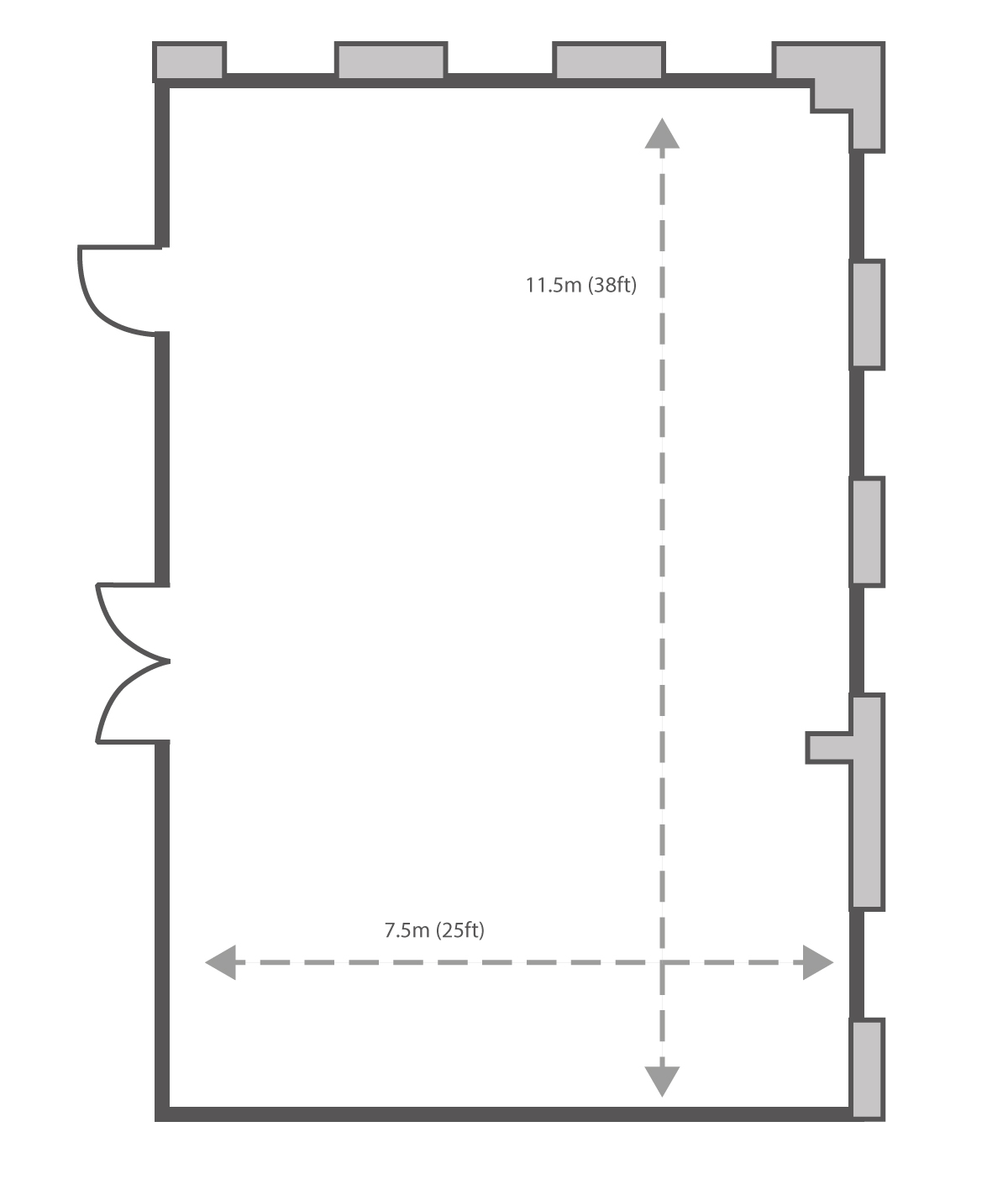 Boardroom (30)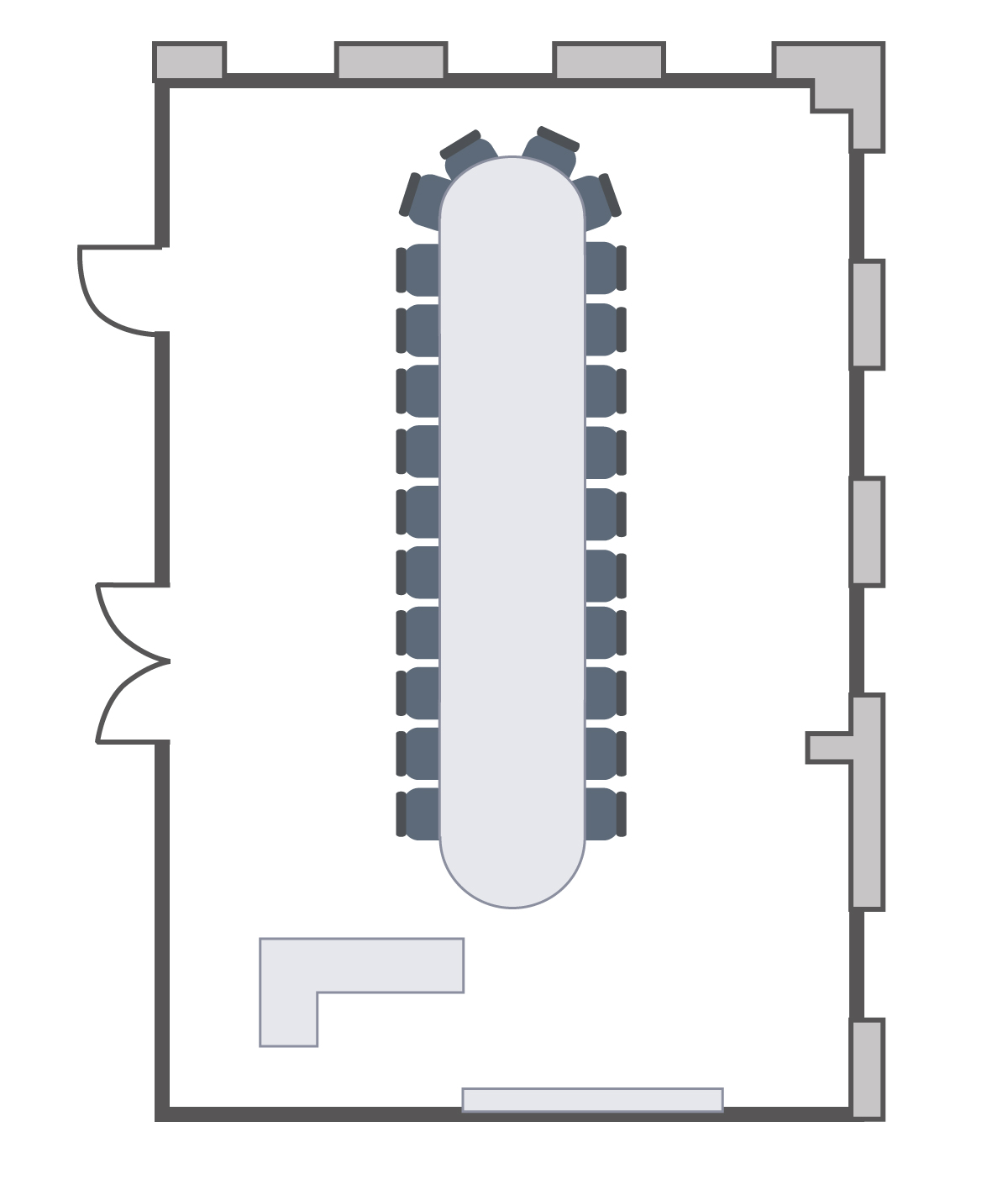 Cabaret (48)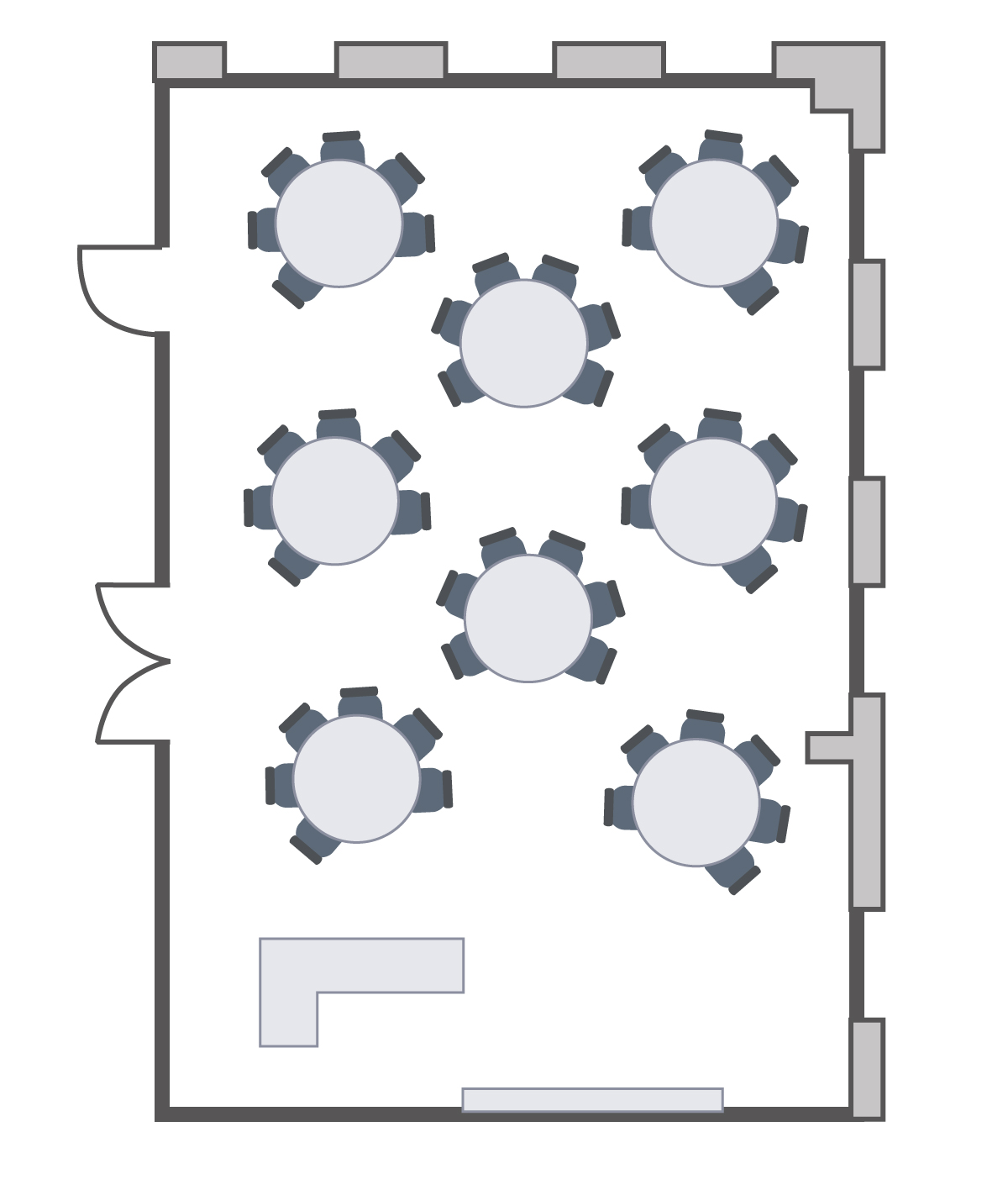 Classroom (32)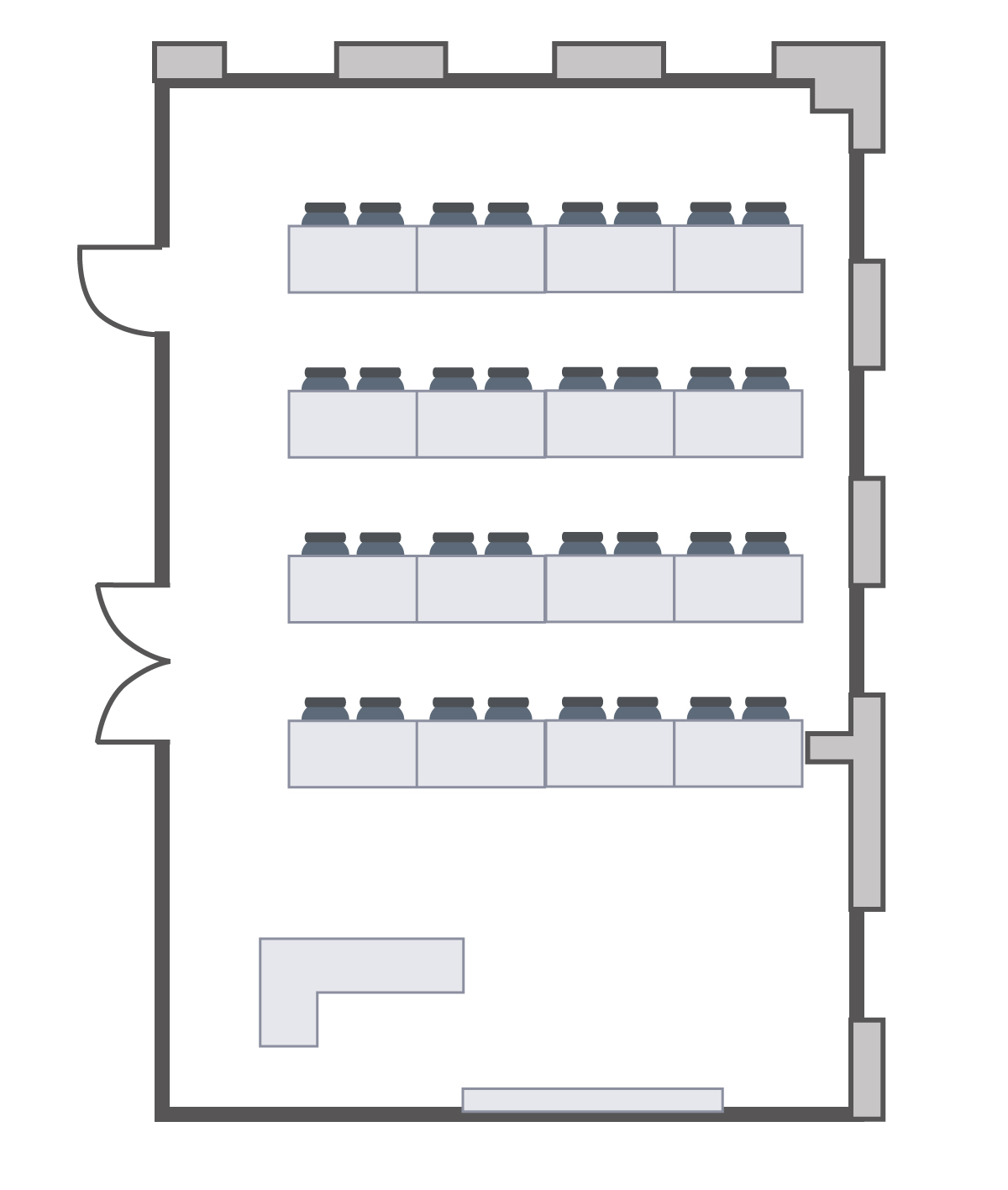 Dining (64)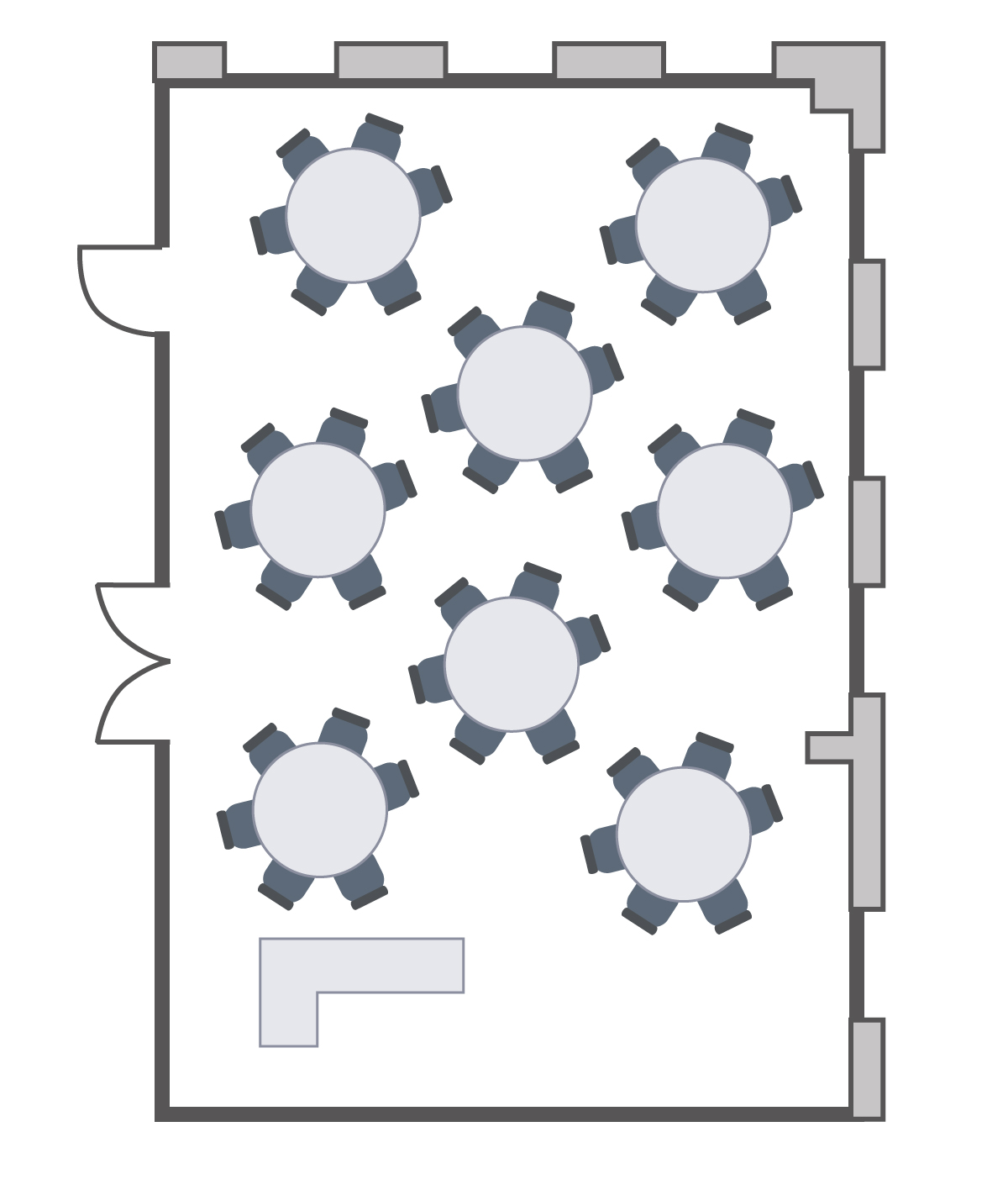 Hollow Square (34)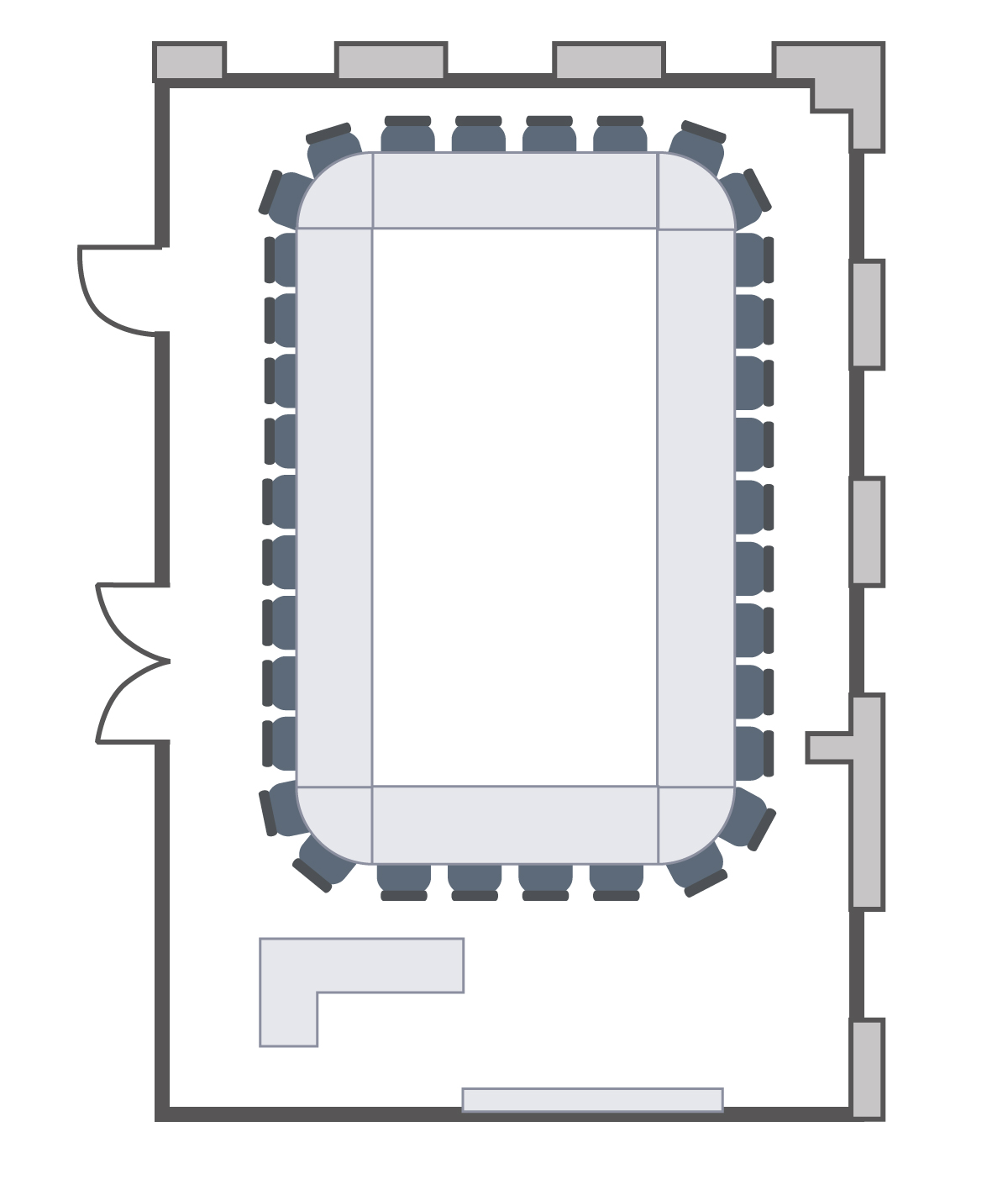 Semi-Circle (35+)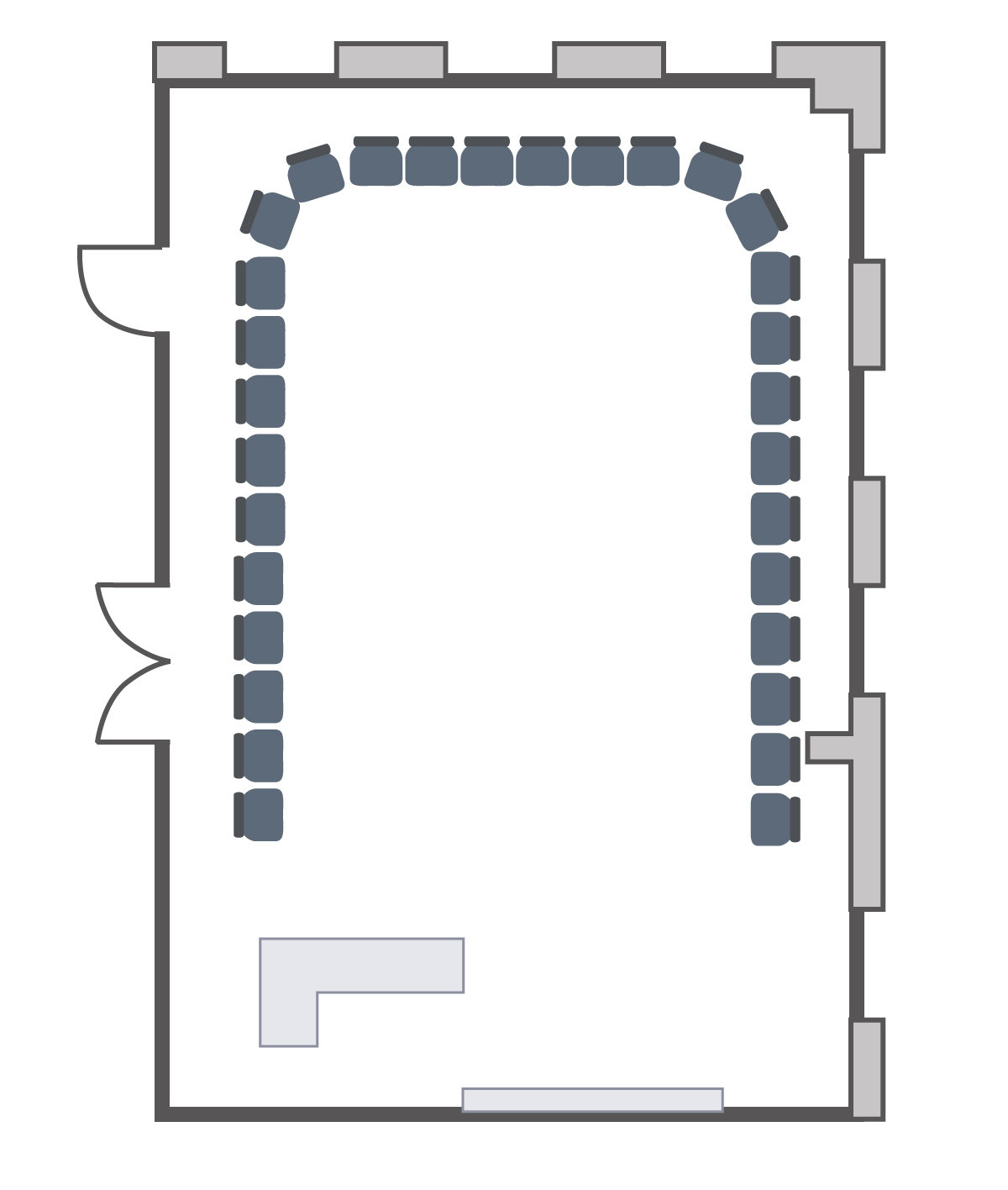 Theatre (70)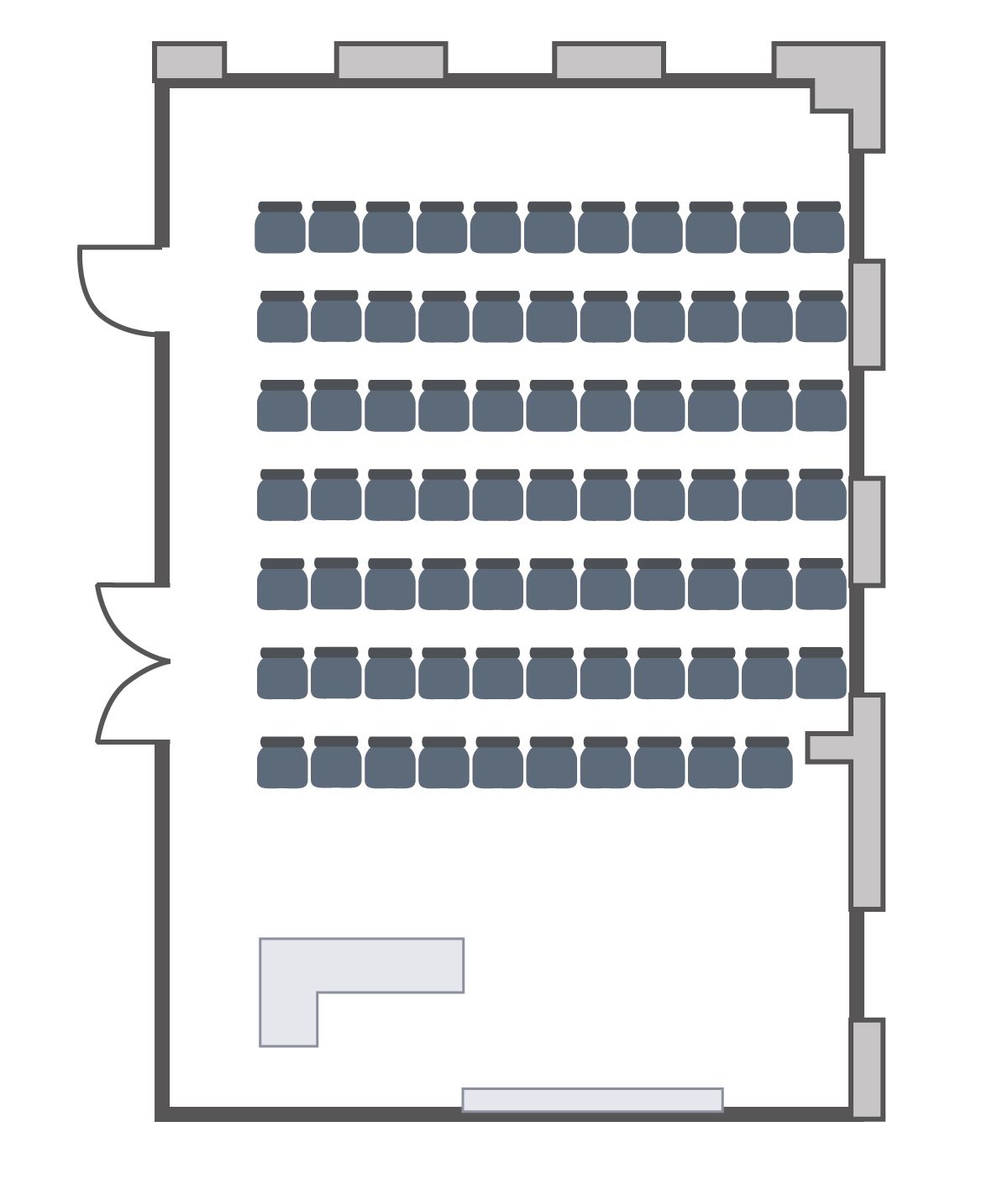 U-Shape (30)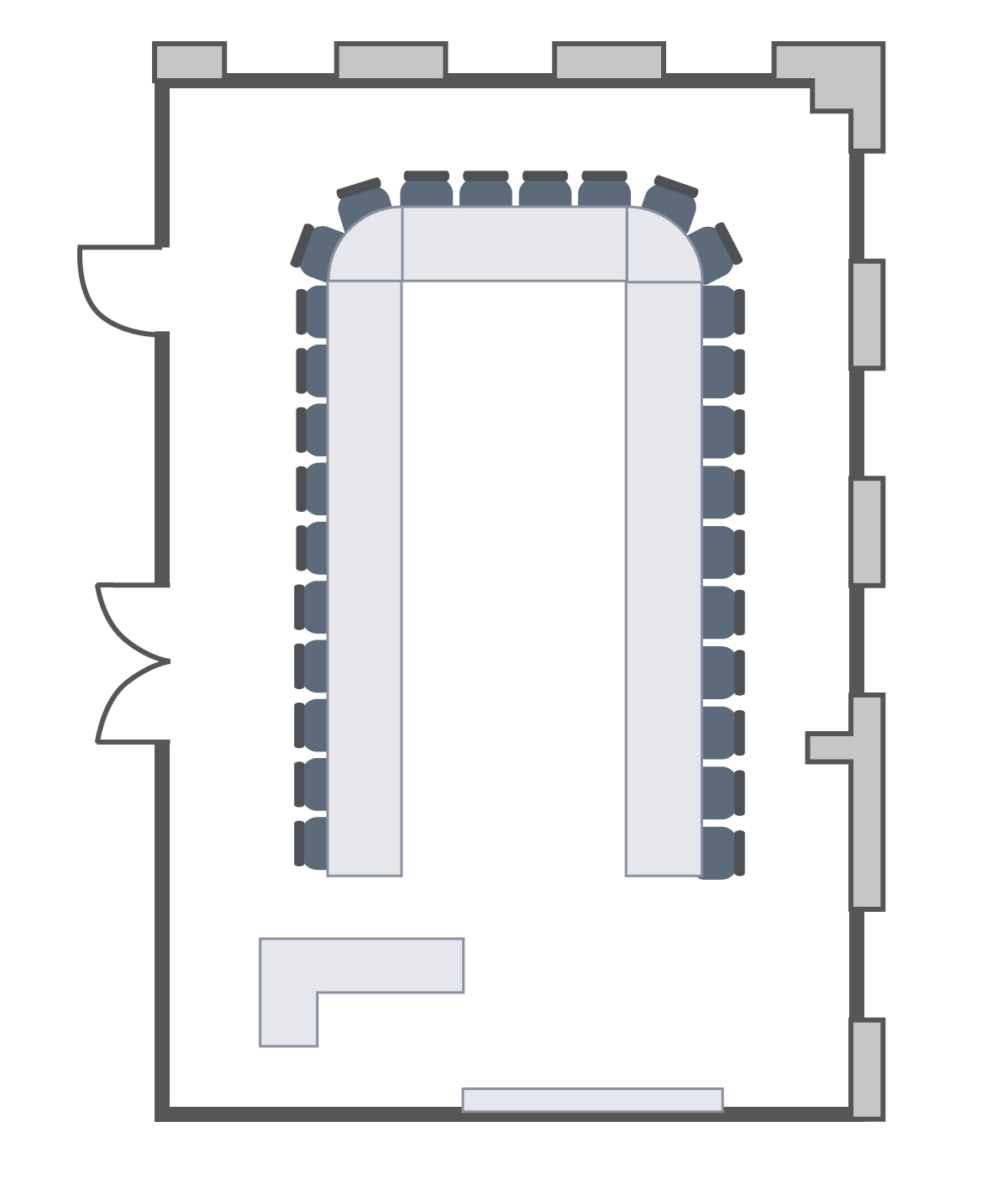 Floorplans not to scale. Room layouts for illustration purposes only
Our rooms:
Catering & Hospitality
We are delighted to enclose a few suggested menus which are just an indication of our repertoire.
We can ensure you get the right menu served in the right style, working within a budget but always exceeding your expectations.
We can also advise and supply additional requirements such as themed events, music, balloons, flowers, stationery, entertainment and fun.
If you supply the guests, we'll do the rest!